Golf's History in Columbus, Ohio
Columbus is home to some of the finest golf courses in the country, as well as golf's greatest champion, Jack Nicklaus. The Golden Bear brought the Memorial Tournament to here in the 1970s, but major championship golf in Greater Columbus goes all the way back to the '20s.
Fast Facts
Muirfield Village Golf Club in Dublin, Ohio is the only golf course in the world to host the Ryder Cup, Solheim Cup, and Presidents Cup. Many have pointed to the excitement level of the golf course, particularly the back-nine, as a reason why it is a great host for a match-play event.

Two courses in the Columbus area annually host the largest U.S. Open Final Qualifier in the country. The qualifier attracts many of the top players in the world due to it typically being played the day after the Memorial Tournament concludes.

The Ohio State University Men's golf program has seen over 30 former players compete on the PGA TOUR.

The record for most OHSAA state golf titles belongs to programs in the Columbus area. The Upper Arlington Boys Golf team has won 17 times, while the Dublin Jerome Girls Golf program has six championships.
From the Archives: The booklet local officials used to pitch the PGA of America ahead of the 1931 Ryder Cup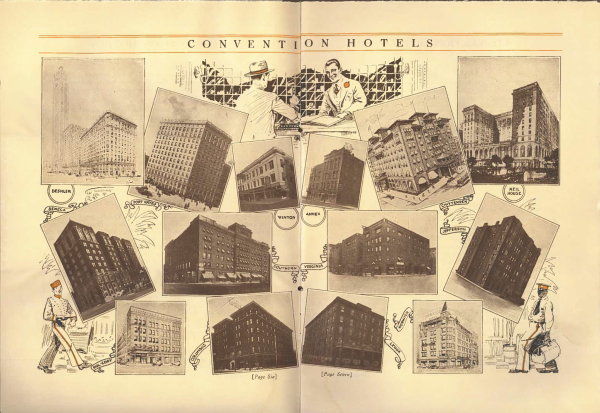 Notable People
1926
1926
Scioto Country Club hosts the U.S. Open, won by famed amateur Bobby Jones
2023
1931
The Ryder Cup is hosted at Scioto Country Club
1940
1940
18-time major champion Jack Nicklaus is born in Columbus
1974
1974
Muirfield Village is opened in Dublin, designed by Jack Nicklaus
1979
1979
The Ohio State Men's Golf program wins their second NCAA Championship
1986
1986
Jack Nicklaus famously wins his 18th major title at The Masters Tournament.
2023
2003
Ben Curtis, an Ostrander native, wins in his major debut at the Open Championship.
2013
2013
Muirfield Village becomes the first course to host all three major international team events.
2020
2020
Muirfield Village hosts two PGA Tour events in consecutive weeks, due to COVID.
Load More
Venues