Columbus sports drives our passion. If you feel the same way, show your passion while you drive!
When you purchase a license plate with a Columbus Blue Jackets or Columbus Crew logo, you're committing to more than riding in style. You're supporting the Greater Columbus Sports Commission, the Columbus Blue Jackets Foundation, the Columbus Crew's community programs, and helping promote Columbus!

How Does it Work? 
Monies generated through the specialty plates program directly impact the Greater Columbus Sports Commission's mission of attracting and supporting sporting events that positively impact the image, economy and lifestyle in Columbus. It also benefits the Blue Jackets Foundation and Columbus Crew's community programs, which receive a portion of the proceeds from each plate sold. Ohio motorists can purchase Blue Jackets or Crew license plates through the Ohio Bureau of Motor Vehicles.
---
Step 1
Login to your account as a guest or with your OH|ID

Click the red SELECT button next to your car

Review the terms on the following page and click BEGIN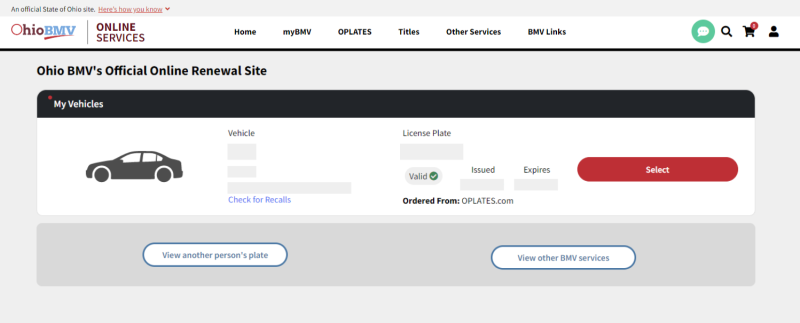 ---
Step 2
Select YES to replace/exchange your plate for another 
Click CONTINUE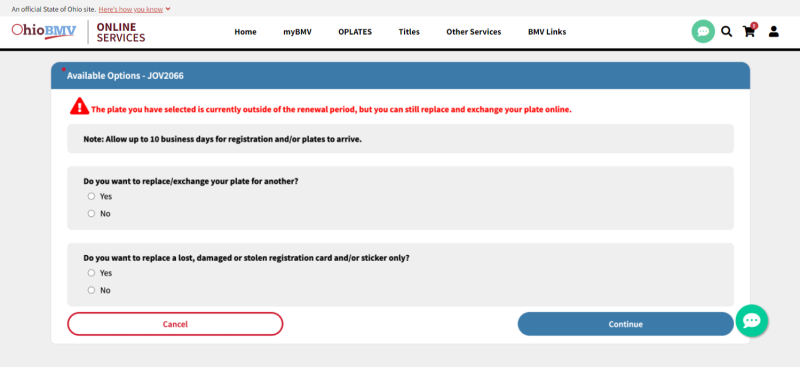 ---
Step 3
Select the option applicable to your case
Select YES to add a logo to your plate
Click CONTINUE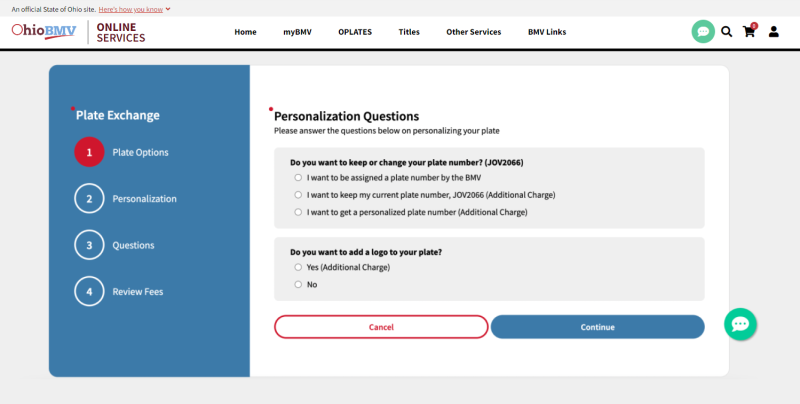 ---
Step 4
Select your desired logo from the dropdown menu (COLUMBUS BLUE JACKETS or COLUMBUS CREW)

Review the preview and click CONTINUE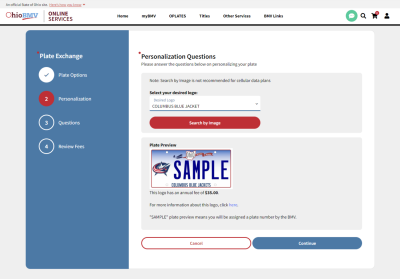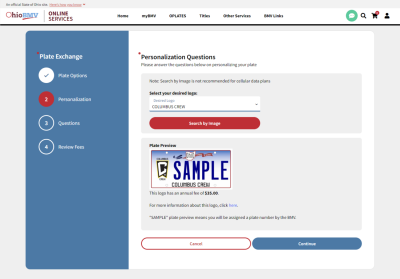 ---
Step 5
Respond to questions regarding number of plates, mailing address, insurance coverage, etc. 
Click CONTINUE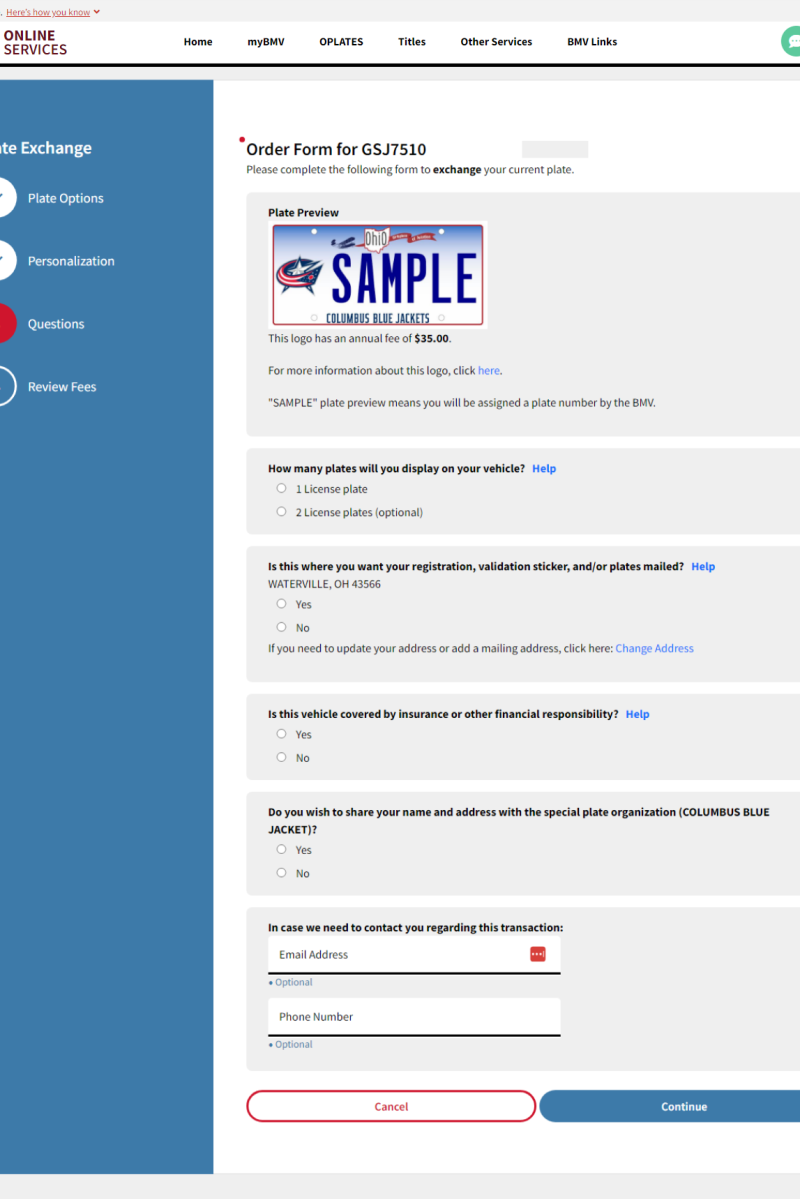 ---
Step 6
Review fees and proceed to payment 

Click the ADD TO CART button

Click CHECK OUT and follow the instructions to add payment and complete the process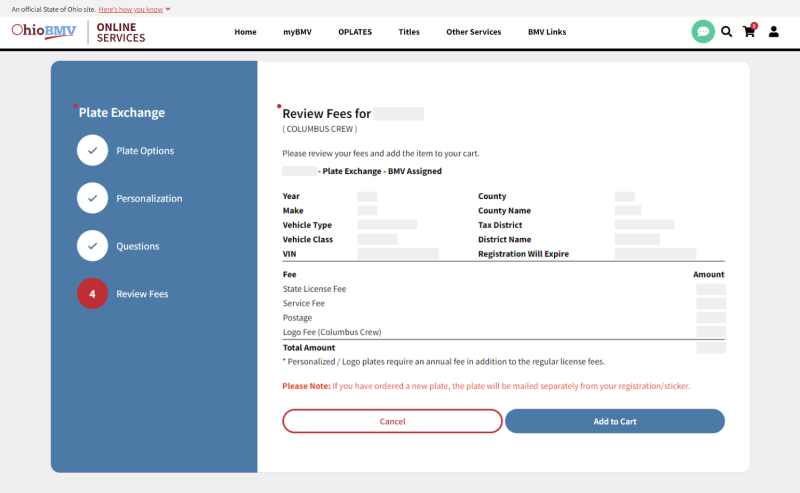 Thank you for supporting our mission!