Columbus Supports Women's Sports

Columbus Sports Highlight Reel

The Women's Sports Report

The Community Cup
EVENTS MAKE AN IMPACT ON OUR CITY
Since 2002, the Greater Columbus Sports Commission has booked 500 new sports events for the Columbus Region, generating an estimated $605 million in visitor spending. Those millions of dollars go back into our community, improving the quality of life for our city and boosting the economic growth.
OUR PARTNERS SAY IT BEST
"To me, the future is bright, and it's extremely exciting to think about the large magnitude of events that we're going to be able to bring here that impact our city." Melissa Johnson, Vice President/Operating Partner, Cameron Mitchell Restaurants

"We strive to always give back to our community in which we do business and being a part of the Sports Commission was a natural fit for us." Liz Fiorino, Marketing Specialist, Panera Bread
INTERESTED IN LEARNING MORE ABOUT PARTNERSHIP OPPORTUNITIES?
CONNECT WITH OUR TEAM
Keira Durrette, CTA
Senior Director of Strategic Partnerships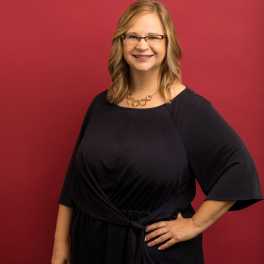 Brenda Carter, CTA
Partnerships Manager