As passionate fans know, sports can bring us together to experience triumph, defeat, comeback and teamwork. If you're missing the allure of live sports during this time without games being played, the Sports Commission is here to help. Our staff has collected their favorite sports movies, TV shows, books and more to keep you in the game while you stay at home.
---
Movies
Linda Logan, Executive Director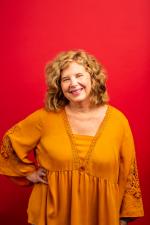 Brian's Song, The Pride of the Yankees and Major League
"All made my cry for different reasons. Brian's Song and The Pride of the Yankees profiled two athletes that inspired us more off the field than with their tremendous achievements on the field. Major League is a film that brought to life the generations of struggles of Tribe fans that gave hope for the future, while laughing throughout."
Jenn Cartmille, Director of Marketing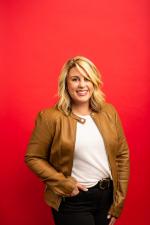 The Sandlot
"The Sandlot embodies how sports can impact your life – both on and off the field. Teamwork, acceptance, determination and learning new skills are all covered as Scotty navigates his life in a new city. Utilizing baseball to make friends and embrace the challenges that come with life can resonate with any viewer, regardless of if they participated in baseball. It continues to live on and be a fan favorite because of its authentic approach to how sports brings people together."
Erica Cornell, Events Coordinator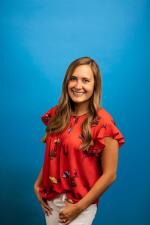 Remember the Titans
"Remember the Titans is a great reminder that sports are more than just wins or losses. Sports are an incredible platform to unite a community, especially against adversity. I remember watching it for the first time in middle school and falling in love with the story line. It also features young Ryan Gosling."
Brian Timm, Director of Corporate Partnerships
Brian's Song
"It's a true story about football and the love that players develop for each other. It features joy, pain and sadness between two players from very different backgrounds. I challenge anyone to watch the movie and not cry. It is very emotional."
Brenda Carter, Partnership Services Manager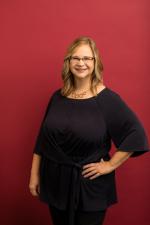 A League of Their Own 
"This movie has a great cast and is a heartwarming, funny watch. It looks at a women's baseball league that was formed during World War II while the men were away at war. These women rose to the challenge during a time of uncertainty, which is very relative to what we are experiencing in today's world. So make some homemade popcorn and enjoy this charming movie."
Amy Card, Office Manager and Receptionist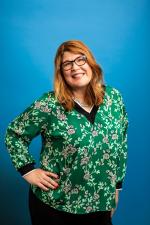 A League of Their Own
"It showcased that women can be great at a male-dominated sport.  Plus Tom Hanks' performance was incredible."
Books
Celia Anderson, Director of Business Development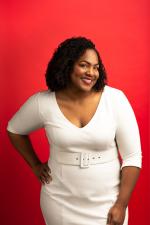 "A Coaching Life" by Gary Blair
"Although a memoir, it is a complete history of NCAA Women's Basketball. Blair takes the reader on a journey from his time as girls high school coach, barely having enough players, to winning a NCAA Championship. I enjoyed learning about the early days of Women's Basketball, before TV deals and shoe endorsements--when LA Tech was the premier powerhouse. As someone who loves the game, this was the perfect read to help me further affirm why."
Riley Neuheardt, Marketing Specialist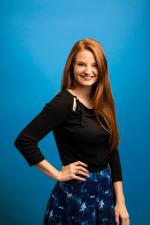 "The Best Team Money Can Buy" by Molly Knight
"This book offers a behind-clubhouse-doors look at the resurgence of the Los Angeles Dodgers in 2013 and 2014, showing how the team handled bankruptcy, scandalous player signings and, ultimately, shelled out max money for the chance to become a powerhouse. It's a Hollywood story full of drama, featuring the heroes and villains of the baseball world."
TV Shows, Documentaries and Podcasts
Eric Archibald, Director of Events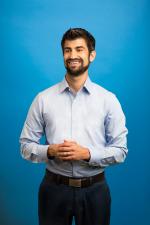 All American
"All American is a binge-worthy show that takes place in Beverly Hills and the Crenshaw neighborhood of South Los Angeles. It has a mix of everything, from overcoming the hardships of inner-city upbringings to high school football ups and downs, and it's also loosely based on a true story. Just so many incredible story lines!"
Ariana Tyler, Events Manager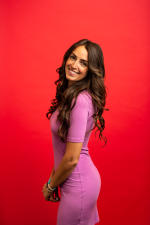 "Believed" from NPR
"While this podcast is heartbreaking and emotional, I can't recommend it enough. Believed gives you an intimate and up-close look at what these women and survivors went through at the hands of Larry Nassar and the adults who didn't believe them. Personal stories from athletes, their parents, police officers and others shed light on how he got away with it for so long. I cried multiple times while listening to this series. It makes you think about how you would react in similar situations and how difficult it was for those involved. Ultimately, it is a story of survivors finding their voices and power, and in doing so changing a culture and creating a movement to ensure that others are believed."
Mason Zimmer, Business Development Assistant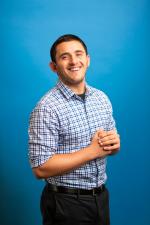 Basketball: A Love Story
"A great history lesson for all the basketball junkies out there. This documentary features some of the most prominent figures in basketball history and explores the evolution of basketball from multiple perspectives."
The Last Dance
"This just premiered, but who isn't excited about reliving the last season of the Bulls dynasty that ultimately led to their sixth championship? P.S. Jordan didn't push off."
---
If you're looking for other ways to stay engaged with sports during COVID-19, tune in to the Virtual Sports Report, a free weekly series featuring Columbus sports teams and professionals. You can register and learn more here. You can learn how Columbus sports teams are staying connected to the community here.