Although the usual activities of Pride month certainly look different this year, Columbus remains committed to being a safe and open city for LGBTQ celebrations, including sports.
Recently called an LGBTQ mecca of the Midwest, Columbus is an open-minded and openhearted city that has hosted many LGBTQ sporting events and continues to raise the bar as a premier host destination.
With this year's Pride parade postponed until October, here are a few happenings in Columbus this month that will still celebrate Pride.
See the City Come to Life for Pride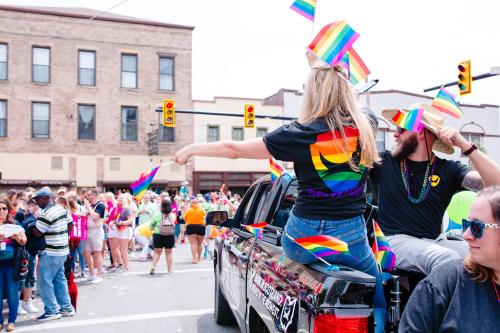 This week will be full of safe opportunities to celebrate Pride across our city. Here's a few of the highlights. From a virtual ceremony to illuminate City Hall to a LGBTQ+ Unity March on Columbus For Black Lives, there's plenty to see and do this week. Click here for a full list, including opportunities to support local Columbus businesses by purchasing Pride apparel and products.
Support for Local LGBTQ-Owned Businesses
Now more than ever, providing support for minority-owned businesses is vital to our vibrant and thriving community. Experience Columbus has compiled its own list of LGBTQ-owned businesses in Columbus to encourage our community to support local. Check out the list and share any of your favorite LGBTQ-owned businesses that are missing from the list with community@experiencecolumbus.com.
Preparing for NAGAAA in 2021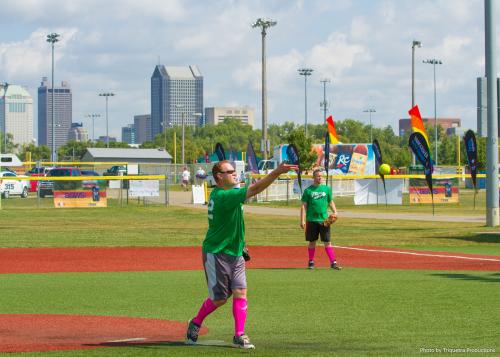 In 2018, Columbus was selected to host the 2020 National American Gay Amateur Athletic Alliance (NAGAAA) Gay Softball World Series, the largest annual LGBTQ single-sport event in the world. The city previously hosted the event in 2010 and 2015, bringing more than 5,000 participants from 45 cities to Columbus for the week-long sports celebration.
The event was scheduled to take over Berliner Sports Park this August, but, like countless other sports events throughout the nation, preparations were sadly interrupted by COVID-19. However, Columbus will still get its chance to add to its Gay Softball World Series legacy. The event was rescheduled for 2021, and the city is continuing to plan to make the event's third visit to Columbus more special than ever!
Whether we're hosting an LGBTQ sporting event or participating in one of the city-wide events celebrating Pride, we cherish the opportunity to engage with such an open and supportive city during Pride month and beyond!