March 2020 turned out to be anything but normal for Columbus sports, but this month is ramping up for the return of one of the Sports Commission's most familiar hosted events.
NCAA Women's Basketball is back in Columbus beginning Friday, March 12, with the arrival of the NCAA Division II Women's Basketball Tournament's Atlantic Regional. Take a look at the full game schedule. Following regional games throughout the weekend, each remaining team will head to Columbus for the NCAA DII Women's Basketball Elite Eight on March 23, 24 and 26.
In all, Columbus will welcome 13 teams for 12 games across the two-week span. Safe to say, basketball is back!
To keep student-athletes, staff and visitors safe, the championship events are not open to public spectators. However, there are a few ways to celebrate the return of the event in Columbus:
Catch the Live Stream of Each Game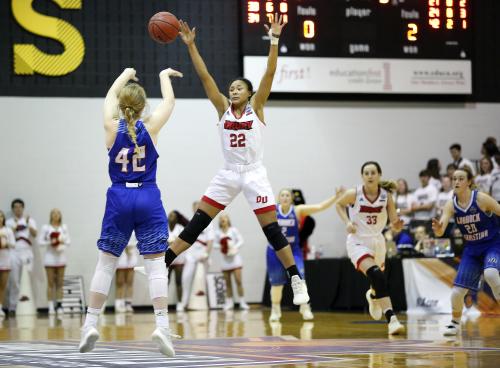 Just because you can't be in the stands doesn't mean you can't support the championship-caliber student-athletes. Each of the NCAA Regional games will be live-streamed for free. You can tune in and watch each team's journey to the DII Women's Basketball title live.
Live steam information and links for the Elite Eight will be available through NCAA.com.
Bracket Challenge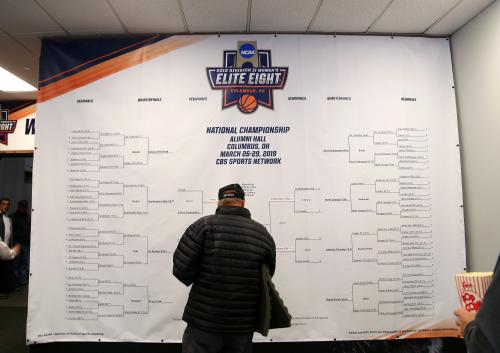 One of the best things about March basketball? Filling out your winning bracket! Grab a printable tournament bracket of the entire tournament to predict your winner early or cheer for local Ohio teams as they survive and advance.
If you want to wait until the competition heats up during the Elite Eight, head to the Sports Commission Instagram Story on March 23, 24 and 26 to play along with our bracket challenge. Each game of the tournament, you'll select your winner and get to see if you can guess correctly up until the National Championship.
Celebrate Women's History Month with Us!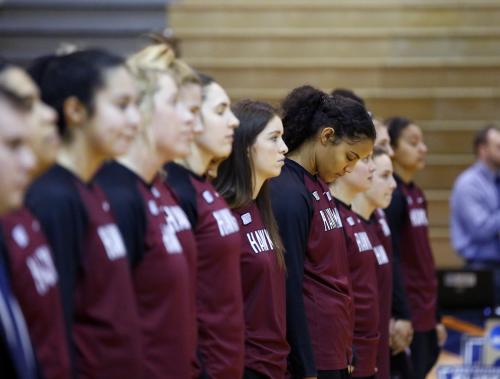 March is Women's History Month, making it the perfect time to honor the women sports leaders, past and present, that make Columbus a leading sports destination. Throughout the month tune in to the Sports Commission Instagram for Columbus Women's Sports Trivia. Some of Columbus' most notable women's sports icons will host chances to win prizes from Columbus women-owned businesses. To get in on even more local women-owned business offers, check out special features on Experience Columbus Instagram throughout the month!
Although the event will be different than a normal year, the return of premier NCAA Basketball in Columbus is something to celebrate! Get more info on sporting events happening in Columbus on our event calendar.