We watched the buzzer beater of a lifetime happen on our courts during the NCAA Women's Final Four. 
We formed alliances outside the office at the first ever Community Cup, presented by The Columbus Foundation. 
We rallied for Columbus Crew SC during a debate that ignited the country.  
And that's just scratching the surface of an exciting - and certainly passionate - year in sports for Columbus. Our city continues to prove that we rally around sports like no other place. 
And it's all thanks to you, Columbus.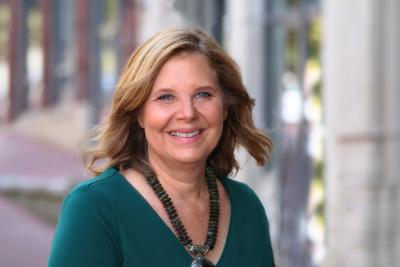 For Greater Columbus Sports Commission executive director Linda Logan, 2018 represented more than just another year in sports. The culmination of nearly two decades of growth, collaboration and Columbus camaraderie led to this year being the biggest to date for the Sports Commission. 
"To me, 2018 was the shining moment where all the work we had put in to build the Sports Commission and the community the last 16 years came together with a huge exclamation point," Logan said. 
The year began with the NCAA Women's Final Four, an event that Logan says the whole community should be proud of. The bid process began years prior when many parties came to the table to plan how the city would win and welcome such a premier event. It was all the behind-the-scenes work from organizations, volunteers, community leaders and more that made sure Columbus was ready for the big moment. 
But 2018 was a defining year for reasons beyond just the marquee event. The Sports Commission created its very first "owned and operated" event with the inaugural Community Cup 2018 Sports Challenge, presented by The Columbus Foundation, to further unite our community. Twenty-two Central Ohio organizations registered for the annual field day and we're adding five new events in 2019 to make it that much better. 
A grassroots effort to stop the departure of Columbus Crew SC highlighted just how much of a passionate sports city Columbus can be. Together, our community rallied to show support for the team and even honored some of the Crew legends of the past in the process.
The city also added numerous new events to its resume, including The Basketball Tournament – Regionals, USA Swimming TYR Pro Series and the Minor League Baseball Triple-A All-Star Game and National Championship. 
"We've got all this momentum and want to make sure we're harnessing it," Logan said. "I think that's part of it is not resting on our laurels. We've got to kind of keep it moving." 
That momentum is swinging full force right into 2019 at the Sports Commission. In the new year, Columbus will welcome pivotal events such as the NCAA Men's Basketball First and Second Rounds, NCAA Division II Women's Basketball Elite Eight, USA Volleyball Open National Championships and USA Fencing Summer National Championships and July Challenge. 
 "We have the bandwidth now to be able to host all these events in one year because we got everyone involved with us and with our story," Logan said. "It's up to us now to gather and say, 'Let's keep this going.'" 
So Columbus, thank you for becoming part of the Sports Commission's story in 2018! We know that the excitement and support for bringing sports events to Columbus will continue to grow with your help! 
As we look toward 2019, find more information on premier events coming to Columbus on our Event Calendar. Stay a part of our story by following us on Facebook, Twitter and Instagram.