Ohio State to Host 2016 Winter National Championships December 15-21 and 2017 AT&T National Championships July 30-August 13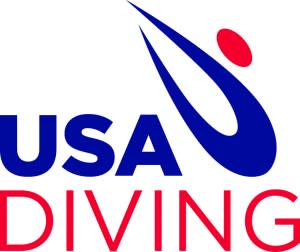 Ohio State Diving and Student Life's department of Recreational Sports will host two national championships with USA Diving over the next year. USA Diving announced in Indianapolis that The Ohio State University will host the 2016 USA Diving Winter National Championships December 15-21 and the 2017 AT&T USA Diving National Championships July 30-August 13 at McCorkle Aquatic Pavilion.
Through Student Life Rec Sports, the Ohio State Diving Club and the McCorkle Aquatic Pavilion have hosted USA Diving regional, zone and national championships. The last Winter National Championship hosted at Ohio State was in 2014.
The event schedule, qualification criteria and international team selection information pertaining to the winter national championships can be found here. Additional information on the 2017 AT&T National Championships will be available at a later date.
Below is a list of additional USA Diving and USA Swimming events Columbus will host in the near future:
Swimming & Diving Events at
McCorkle Aquatic Pavilion
Date
Description
USA Swimming Speedo Winter Junior East Nationals
Dec. 7-10, 2016
Approximately 800 of the eastern states' fastest 18 and under swimmers.
USA Diving Winter National Championships
Dec. 13-21, 2016
150 of the nation's top divers will compete for titles and qualify for international events.
Ohio Swimming Junior Olympic Championship
March 10-12, 2017
Ohio Swimming's 14 & Under state championship.
USA Diving Region 5 Meet
April 27-30, 2017
Approximately 150 divers compete in first qualification step for Junior Nationals.
USA Swimming Speedo Sectionals at Columbus
July 19-22, 2017
Central Zone Section 3 long course championship for swimmers in Lake Erie including Ohio, Indiana and Michigan.
AT&T USA Diving National Championships
July 31- Aug. 13, 2017
Approximately 700 of the nation's best junior and senior divers will compete for various national titles.
USA Swimming Arena Pro Series
July 12-15, 2018
Formerly the USA Swimming Grand Prix, this event has the nation's hottest swimming talent competing for bragging rights, points and prize money.
The McCorkle Aquatic Pavilion is The Ohio State University's competitive aquatic facility and consists of two large bodies of water for competition and warm-up/cool-down: the Mike Peppe Natatorium Competition Pool and the Ron O'Brien Diving Well. The Mike Peppe Natatorium Competition Pool is a 10 lane, 50 meter, all-deep water indoor pool. The facility has spectator seating for 1,500 with viewing from both sides of the competition pool.
Featuring America's best divers, USA Diving is the national governing body for the sport of diving. Headquartered in Indianapolis, USA Diving offers diversified programs geared toward the broadest number of diving enthusiasts, from novices to world champions. USA Diving conducts approximately 40 regional and national events annually and is responsible for training and selecting teams that represent the United States at international events such as the Olympic Games, World Championships and World Cup. For more information, visit www.usadiving.org.
The Greater Columbus Sports Commission has been a catalyst in transforming Columbus into one of the world's best sports destinations since 2002. Our mission is to rally Columbus to compete and win sporting events, providing a singular athlete and fan experience and positively impacting our image, economy and lifestyle. The Sports Commission provides the experience and expertise from hosting more than 380 new sporting events that have generated over $400 million in visitor spending, while retaining annual events that have generated an additional $250 million. For more information, visit columbussports.org.