Newly sanctioned sport to hold first OHSAA state championships June 3 at Ohio Wesleyan University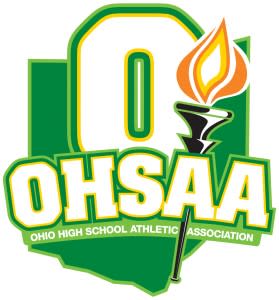 The Greater Columbus Sports Commission is proud to partner with the Ohio High School Athletic Association (OHSAA) and Ohio Wesleyan University to host the first girl's and boy's lacrosse championship for the spring of 2017. In June 2015, the OHSAA Board of Directors voted to adopt girls and boys lacrosse as sanctioned sports beginning with the 2016-17 school year. Lacrosse, which previously was coordinated by its coaches associations, will remain as a spring sport in Ohio.
Two tournament divisions will be sponsored in both girls and boys lacrosse. All four state championship games will be held on Saturday, June 3, 2017, in Delaware at Ohio Wesleyan University's historic Selby Stadium.
State semifinal matches will be held May 30 and 31 at neutral sites around the state, similar to the format currently used for the soccer state semifinals in early November. Seeding and bracketing for the girls and boys tournaments will take place on May 7. The tournament will begin at the regional level, in a similar format to the football playoffs, the week of May 15. The regional semifinals and regional finals will take place the week of May 22.
"We are excited to start putting the details in place for our first lacrosse postseason tournament," Dave Gray, OHSAA interim commissioner said. "Selby Stadium in Delaware is a great facility to host the state championship games. I know that our member schools that offer lacrosse are eager to get these key tournament dates on their calendars and get the 2017 season started next spring."
"Ohio Wesleyan is pleased to partner with the OHSAA in hosting the state high school lacrosse championships," Roger Ingles, Ohio Wesleyan University director of athletics said. "Ohio Wesleyan has a great history of lacrosse and is very proud to be a part of growing the game in the state of Ohio. We look forward to welcoming thousands of lacrosse fans and student-athletes to OWU and the city of Delaware next June."
"We are proud that Ohio's lacrosse community has grown to this stature," said Greater Columbus Sports Commission Executive Director Linda Shetina Logan. "Central Ohio has so much momentum in the sport and we're looking forward to partnering with OHSAA and Ohio Wesleyan to begin the tradition each lacrosse student-athlete will strive for to complete their season."
These added championships will give Columbus one of the highest totals of high school championships for any city in the country with 21 of 30. Lacrosse, one of the fastest growing sports in U.S., had a banner year in Central Ohio in 2016 with Ohio State hosting the NCAA Lacrosse Quarterfinals at Ohio Stadium for the first time, and the Ohio Machine of Major League Lacrosse (MLL) advanced all the way to the MLL Championship.
The Greater Columbus Sports Commission has been a catalyst in transforming Columbus into one of the world's best sports destinations since 2002. Our mission is to rally Columbus to compete and win sporting events, providing a singular athlete and fan experience and positively impacting our image, economy and lifestyle. The Sports Commission provides the experience and expertise from hosting more than 380 new sporting events that have generated over $400 million in visitor spending, while retaining annual events that have generated an additional $250 million.