Columbus Has No Offseason is an ongoing blog series from the Sports Commission, showcasing Columbus' role as a top sports destination, from our hometown teams to the premier sports events we bring to the city.
---
Picture the powerful slam of a serve that echoes throughout the gym. Visualize the athletic, and sometimes acrobatic, dives that keep the ball in play. Hear the crowd erupt as a perfectly timed block brings the entire bench to its feet.
If the thrills of volleyball are mesmerizing on one court, they're even better on 64 courts with non-stop action happening all around you. The Greater Columbus Convention Center (GCCC) has been making that experience happen for nearly three decades, helping Columbus create a volleyball experience unlike any other.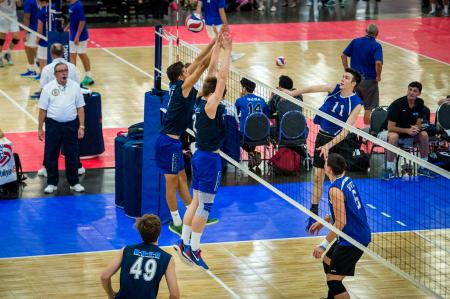 From the country's most elite talent with USA Volleyball to rising stars with the Ohio Valley Region (OVR) of USA Volleyball and the Junior Volleyball Association, Columbus and the GCCC have welcomed more than 100 volleyball events since 1993, estimated to be more than any other facility in the nation.
And we show no signs of slowing down.
On May 24-29, the USA Volleyball Open National Championships and Annual Meetings will bring 45 courts, 485 teams and just over 4,400 athletes to Columbus. With so many elite athletes vying for 26 championships, it's safe to say the volleyball madness will be in full effect in Columbus this weekend. 
"Columbus is an emerging powerhouse in the volleyball world," said Kristy Cox, USA Volleyball's director of events. "The city and Convention Center put on a first-class experience for our athletes, and we're looking forward to seeing everything the city has to offer."
Thanks to a major renovation and expansion in 2017, the GCCC has become an even more enticing space for volleyball events coming to Columbus.
"The addition of nearly 37,000 square feet of exhibition space to reach 373,000 total contiguous square feet has increased our court capacity for volleyball tournaments," said the facility's general manager John Page.
With over 10 days of combined volleyball events, the USA Volleyball Open National Championships have brought more than $7 million in economic impact to previous host cities and the Sports Commission looks forward to a similar effect in Columbus.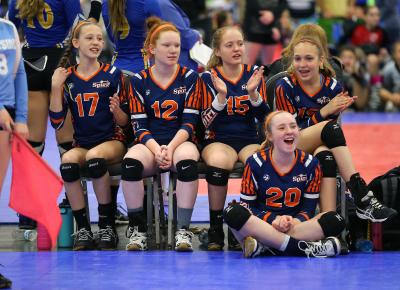 "Columbus has a long history of hosting volleyball events, and we're ready to welcome the athletes, coaches and fans to Columbus this Memorial Day weekend," Logan said.
The USA Volleyball Open National Championships run from May 24-29 and will be free and open to the public. So, get to the courts, Columbus! It's going to be a great week of elite volleyball in our city.
For a full listing of sports events coming to Columbus, visit our event calendar.