Senior Night.
It's an event every sports fan has either seen or been through.
One last chance to walk down a tunnel
One last chance to hug your loved ones for all their work, sacrifice and support
One last chance to put on a uniform with teammates who have turned into family
What if Senior Night didn't have to be the end?
The Basketball Tournament (TBT) will give some of Columbus' biggest basketball legends a chance to reunite on the court for a common cause: a $2 million, winner-take-all prize. Team Scarlet & Gray brings back some of the most familiar and popular basketball Buckeyes of the last ten years: Aaron Craft, Jon Diebler, William Buford, Dallas Lauderdale, Byron Mullens and David Lighty to name a few.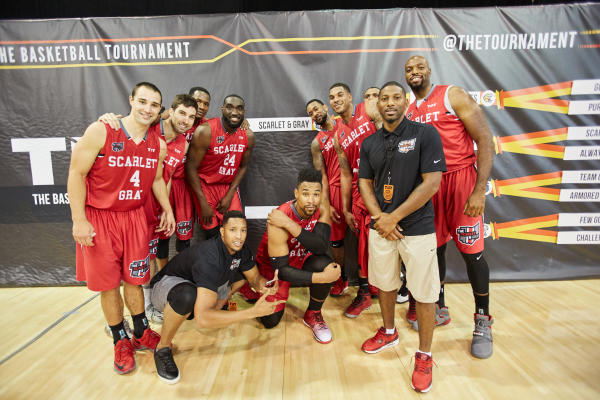 Scoonie Penn will coach Team Scarlet & Gray, with former All-American and current Portland Trail Blazer Evan Turner serving as assistant coach.  Penn said roster additions are likely before the tournament begins July 20 and will feature players who spent time playing their high school or college basketball in Ohio.
"We have a cohesive roster that can play fast and fun basketball," Penn said. "Our style of play will mirror what you see in the NBA, and we've got a great chance to walk away with that $2 million prize."
Buckeye and basketball fans will have a chance to see these stars in person at Capital University's Capital Center on Friday, July 20 through Sunday, July 22. Opponents will include teams from across the Midwest and feature familiar rivals from schools across Ohio, the Midwest and that state up north. Tickets are on sale now and available at www.thetournament.com. 
Games will also air on ESPN, with the voice of the Buckeyes, Paul Keels, calling the action.
"Don't get me wrong; it's great getting together with old friends, but this is much more than a nostalgia tour; these guys are better now than they were at Ohio State," Penn said. "It wouldn't surprise me at all to see players from this team on NBA rosters next season."
Following last year's tournament, 16 players signed deals with NBA teams during the 2017-18 season. PUMA, which recently named Jay-Z president of basketball operations, is even offering an official endorsement deal to any player who competes in TBT and then signs on with an NBA team the following season. PUMA is also the official shoe and apparel provider of TBT.
Team Scarlet & Gray was the 2017 Midwest Regional Champions and lost in the tournament semifinals. Penn believes playing in Columbus in front of supporting fans will be a big advantage.

"I tell people all across the country what a great basketball city Columbus is," Penn said. "We'll have a national audience to prove it July 20-22, and I hope our fans come out to support the cause one more time."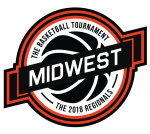 Click here for more information or to buy tickets to The Basketball Tournament.