Whether they've broken records, shattered glass ceilings or introduced new ways for our city to rally around sports, Columbus is home to many women who pave the way for #SportsInCbus.
Each year, we celebrates women who are taking sports, and Columbus, to the next level at The Women's Sports Report. From WNBA legend Maya Moore to ESPN Broadcaster Maria Taylor, the event has featured an elite lineup of prominent female leaders who we look forward to honoring all year. You can learn more about the 2021 Women's Sports Report and the keynote from NFL broadcaster Erin Andrews, here. 
In honor of Women's History Month, we're recognizing nine Columbus women who inspire us everyday with their commitment to the Columbus sports scene:
1. Katie Smith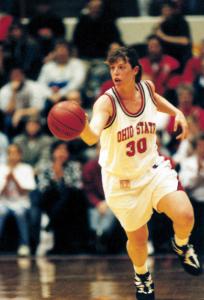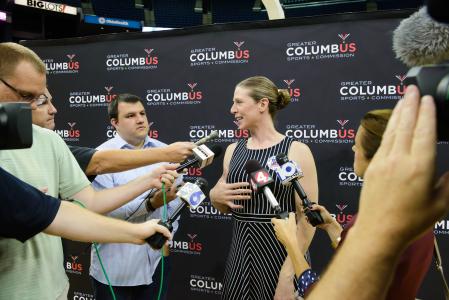 At every stage of her career, Katie Smith has found success in Columbus. The 2018 Naismith Memorial Basketball Hall of Fame inductee jumped from Ohio State standout to ABL champion with the Columbus Quest, and went on to be a seven-time WNBA All-Star and three-time Olympic Gold Medalist. Even as the current Head Coach of the New York Liberty, Smith continues to find ways to give back to Columbus sports at community events.
2. Dawn Stewart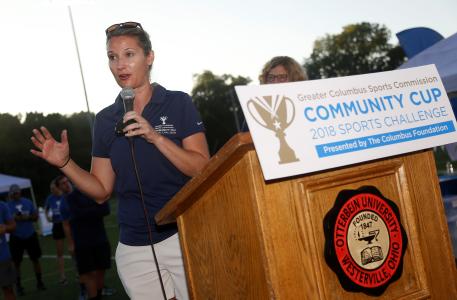 A graduate of Otterbein herself before taking over as director of athletics in 2012, Dawn Stewart has made an undoubtable impact on campus. In 2016, she was named one of four Division III Under Armour AD of the Year winners and was one of just six women selected for all divisions. In 2018 and 2019, Stewart helped the Sports Commission host The Community Cup, presented by The Columbus Foundation, at Otterbein, bringing together the Columbus corporate community.
3. Ohio High School Athletic Association (OHSAA) Girls State Champions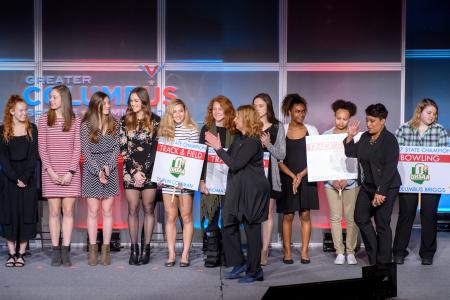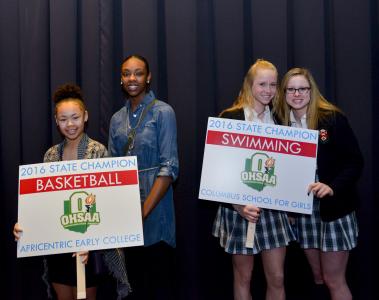 It's impossible to highlight the successful athletes in our city without acknowledging the largest group there is - high school athletes! Each year at The Women's Sports Report, the Sports Commission honors the OHSAA girls state champions from Columbus-area schools. High school state champions set the standard for hard work, determination and focus, and we're incredibly proud to honor these young ladies each year.
4. Phyllis Bailey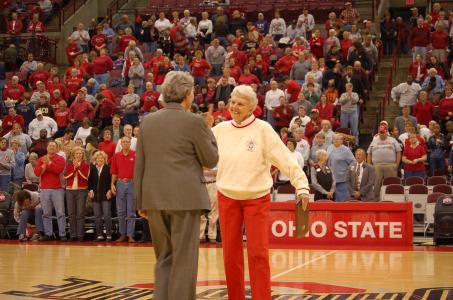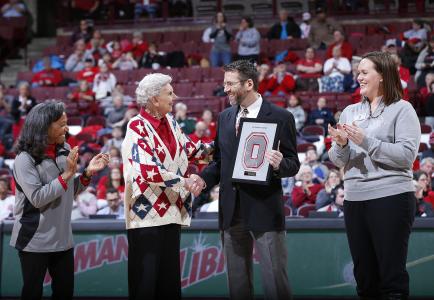 Over the span of her 40-year career, Phyllis Bailey broke countless barriers for women in collegiate sports, advancing women's athletics at The Ohio State University in a way that rippled across the nation. First as a pioneer as the first women's basketball coach in school history, then as a driving force to establish organized female intercollegiate competition for the first time, women's sports as we know it would not be possible without the dedicated women's empowerment efforts of Bailey.
5. Stephanie Hightower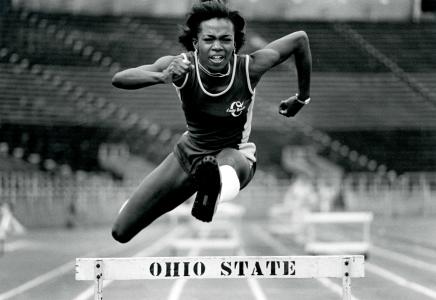 Although she's recognized as one of the greatest track and field legends to emerge from Ohio State, Stephanie Hightower's legacy extends beyond her athletic career. Hightower served various roles at USA Track & Field, including women's manager at the 2004 Olympic Games, before being elected president and chairman of the board in 2008. She gives back to the Columbus community now as the first female president and CEO of the Columbus Urban League.
6. Dixie Jeffers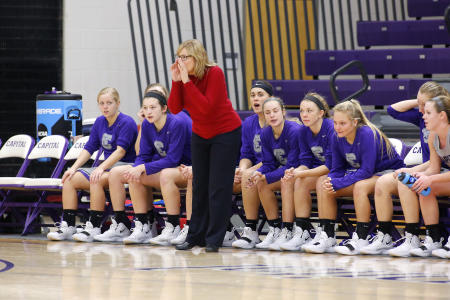 It's been over three decades since Dixie Jeffers took the reigns of the Capital University women's basketball team, but she's yet to slow down. Jeffers is just one of 13 coaches in NCAA Division III history to reach the 700-win milestone. She's led the Crusaders to two NCAA championships and 10 Ohio Athletic Conference tournament titles during her tenure and has even risen to the role of interim director of athletics.
7. Ohio State Women National Champions and Top Performers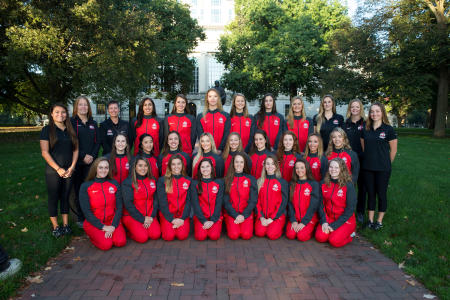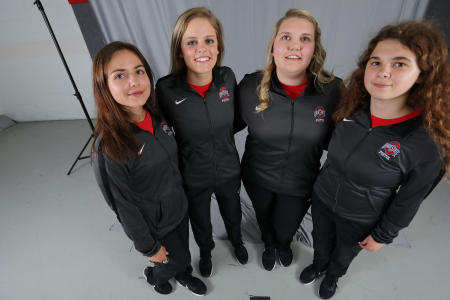 OH-IO! Each year the Sports Commission recognizes Ohio State women national champions at The Women's Sports Report. Synchronized swimmers, dancers, runners, rifle student-athletes and more have graced the stage, and we look forward to celebrating these young women's accomplishments, on and off the field, in the future.
8. Kathryn Dobbs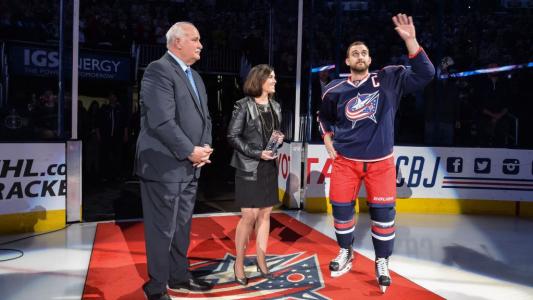 Helping lead the Columbus Blue Jackets organization behind-the-scenes is Kathryn Dobbs, senior vice president and chief marketing officer. During her tenure as executive director of the Columbus Blue Jackets Foundation, the charitable arm of the hockey club experienced record-breaking growth and awarded over $1 million to youth hockey in Central Ohio in each of the last three grant cycles. With Dobbs' help, hockey became more accessible to children, including young girls, across Columbus.
9. YOU!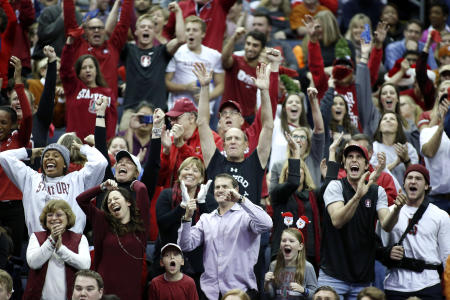 We continually say that Columbus Has No Offseason, and it's because of our fans' continued enthusiasm and support for our hosted events. Columbus is a sports city unlike anywhere else, the ladies in our community supporting women's sports continue to set us apart. Sellout crowds at the 2018 NCAA Women's Final Four, record attendance at the 2016 NCAA Division I Volleyball Championship and community commitment to The Women's Sports Report annually let us know that unwavering support for girls' and women's sports is alive and well in Columbus. Thank you, women of Columbus!

Want to Hear from More Women In Sports? Get involved with The Women's Sports Report!
More info can be found here.