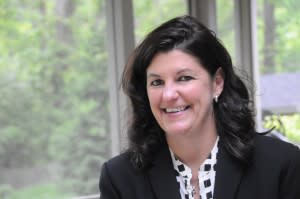 I have been fortunate to have had operational and organizational responsibilities for 11 Women's Final Fours and one Men's Final Four.  I have seen the Women's Final Four grow from a weekend featuring three games to an event that absolutely captivates an entire community for a week long celebration of women's basketball.
In my role as the Executive Director of the Columbus Local Organizing Committee, people often ask me what my favorite Women's Final Four was – and I can honestly say it will be the 2018 Women's Final Four in Columbus.
I have watched Columbus grow up before my eyes – having first visited when Linda Logan, the Greater Columbus Sports Commission and The Ohio State University bid for the Women's Final Four in 2008.  While they weren't successful, much was learned and Columbus was ready the next time the opportunity presented itself.
Columbus now has the assets and resources needed to execute a first-class event in March but what will make Columbus successful and the host of the most successful Women's Final Four in the history of the NCAA are the people.
The people who will support the participating student-athletes by purchasing tickets and delivering a SOLD OUT event to the NCAA.
The people who will volunteer throughout the weekend hoping to share with visitors why Columbus is a special community.
The people who will embrace the community events – embodying the notion that the Women's Final Four really is "more than three games."
It's the people who make Columbus special – and the people who will ensure that regardless of the outcome of the games contested in Nationwide Arena – the student-athletes, coaches, media, fans and guests of the NCAA will leave Columbus having made memories that will last a lifetime.
My favorite part of the weekend is always when the ball is tipped to start the National Championship game and feeling as though I've played a small part in an experience that will never be forgotten.
Yes … without a doubt this will be my favorite Women's Final Four.
–
For more information, volunteer opportunities and newsletter sign-up, visit columbuswff.com
#fourUS