Although we're not gathering in the stands at Blue Jackets and Crew SC games this season, there's still plenty to be excited for if you're a Columbus sports fan.
Columbus is once again cheering on the Blue Jackets in the Stanley Cup Playoffs. The Blue Jackets continue their series rematch against the Tampa Bay Lightning in the NHL Eastern Conference bubble in Toronto. Meanwhile, the Crew will continue their regular season on Aug. 20 following their stay in Orlando for the MLS is Back Tournament. Phase one of the regular season will feature six games, three of which will be played at MAPFRE Stadium without fans.
With safety and team spirit in mind, there's never been a better time to go all out for your Columbus sports watch party at home. Here are our tips to create an at-home atmosphere that rivals being inside the arena:
---
Make it Safe for All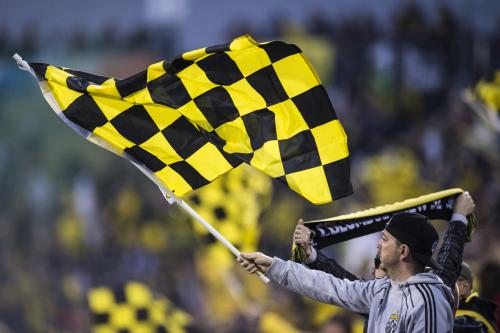 If the past five months have taught us anything, it's that we can get closer with our friends via technology, even when they're hours away. Set up your watch party on a video chat system like Zoom, Google Hangout and FaceTime so that you're face-to-face with friends as you cheer for Columbus from miles apart.
Is it just you and your family in the living room for the watch party? No worries, it still counts! But if you are inviting friends over, keep the group small, consider wearing masks indoors and move the party outside if your space allows.
Support Local While Fueling Your Fandom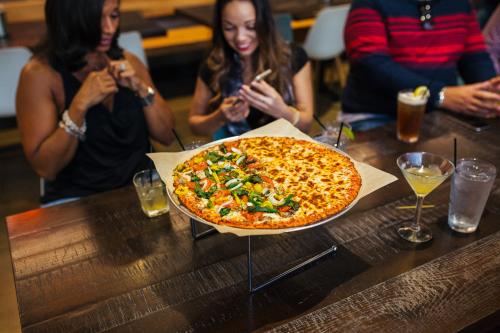 No watch party is complete without some delicious takeout. Columbus is home to amazing local restaurants that have perfected their carryout processes to meet the needs of residents during this time. From local pizza, wings, desserts and even to-go cocktails, Columbus has it all. Check out these recommendations for carryout options to pair with Columbus sports from Experience Columbus so you can support local while enjoying your watch party.
Ahead of the Blue Jackets' game five, we're teaming up with our partners at High Bank Distillery Co. to show Columbus fans how they can enhance their watch parties with a signature cocktail. Join us on the @columbus_sports Instagram Story at 11 a.m. on Wednesday, Aug. 19, for a takeover and cocktail demonstration from High Bank!
Be a Part of the Team Experience from a Distance
While we can't be cheering from inside the arena, virtual fan experiences are still keeping us close to our favorite teams during the pandemic.
The Blue Jackets introduced new ways to have some home-ice advantage during the playoffs, even without fans in the stands. You can post photos of your own signs cheering on the Blue Jackets on Twitter using #NHLWarmUps, and the team will select fans to show on screen at the game as if the camera found you in the crowd at Nationwide Arena.The Blue Jackets are also encouraging fans to contribute to the team's "fan story" using the 5th Line Fan Cam, an online tool that allows you to upload your own video content cheering on the team alongside other fans. The story combines your reactions to every goal, save and win to create an in-game atmosphere at your watch party.
The Crew will not be welcoming fans at their Aug. 20 home match, but that doesn't mean you can't be present inside MAPFRE Stadium. The team has created a virtual fan experience via Zoom starting at 7 p.m. so fans can still show up on the stadium video boards and cheer the Crew on to victory. 
---
Although sports seasons are irregular and the fan experience is always changing, Columbus is a city that supports its sports teams through and through. We know that fans will continue to rise to the challenge of celebrating sports in our city safely, but as passionately as ever!