---
2020 MLS Champions Columbus Crew have officially moved into their new stadium, Lower.com Field, in downtown Columbus' Arena District. If you didn't snag tickets to the inaugural match, no need to worry! There are still plenty of ways ensure you have an awesome gameday experience, no matter your comfort level with getting back out in the community. Whether that's joining other fans over a pint or building out a gameday buffet at home, we have a recommendation for you.
Watch at a Local Supporter Bar
If you're comfortable getting out of the house, check out one of these Crew supporter bars for the ultimate gameday experience outside of Lower.com Field! Your sure to be met with other excited fans and won't have an issue getting the game sound on.
Hendoc's Pub - 2375 N. High St.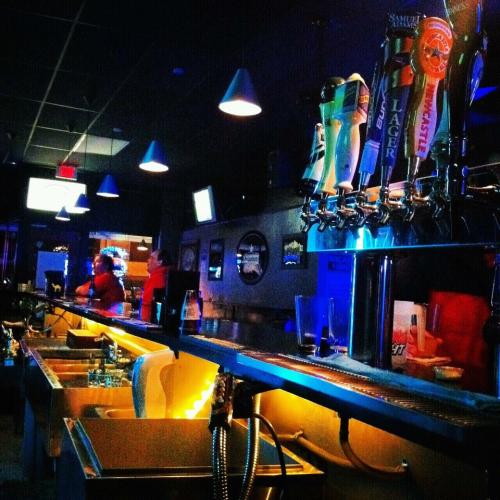 As home of the Hudson Street Hooligans, the independent supporter club of the Columbus Crew named for the street that runs alongside Historic Crew Stadium, you can be sure this Old North Columbus bar will be filled with the most fanatical patrons.
Oldfield's North Fourth Tavern -1571 N. 4th St.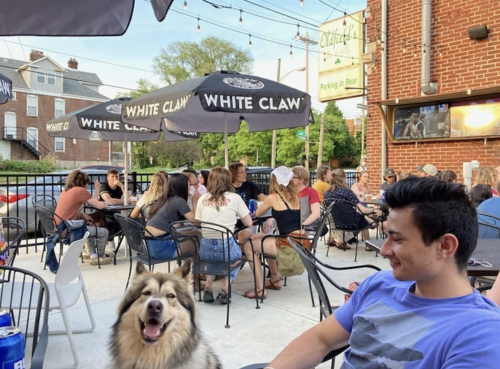 This former neighbor of the Columbus Crew prides itself on its local selection of beers and spirits to pair with local sporting events.
Fourth Street Taproom & Kitchen - 1810 N. 4th St.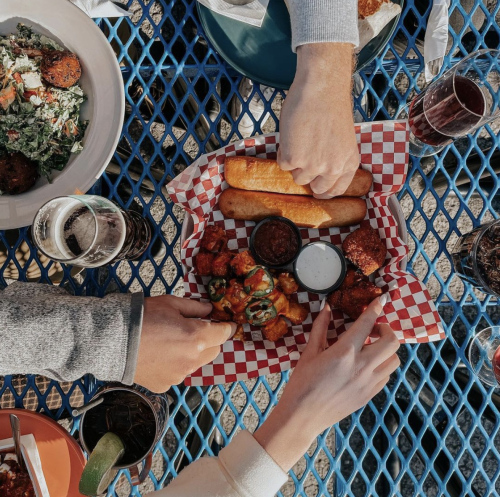 Though closer to Historic Crew Stadium than Lower.com Field, the raucous gameday atmosphere and large drink selection have surely solidified this as a top spot to watch the team.
Endeavor Brewing - 909 W. 5th Ave.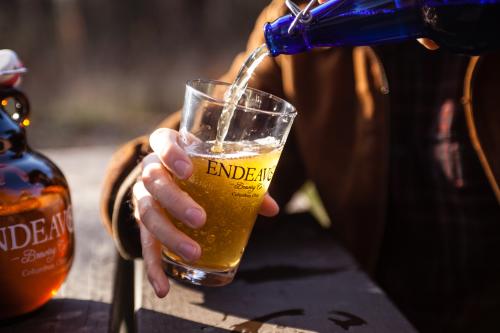 Endeavor is home to a large soccer community that meets for international matches and is a favorite spot to watch our hometown team as well.
Land-Grant Brewing - 424 W. Town St.
Long-time brewers of the team's collaboration beers, the brewery also hosts watch parties in its enormous beer garden. Land-Grant's taproom is the only place outside of Lower.com Field to get your fix of Massive (juicy pale ale).
Fado Irish Pub - 4022 Townsfair Way (Easton)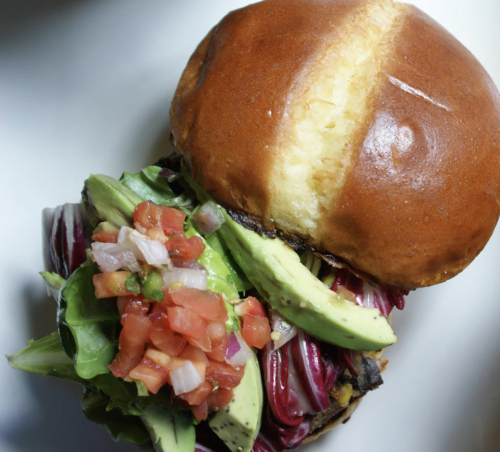 Fado actually builds their hours of operation around soccer schedules and are proud supporters of the Columbus Crew.
Get Takeout from a Restaurant With a Stadium Presence
There are many local food options at Lower.com Field, making it easy to grab takeout from your favorite spot (or two or three) to build a gameday feast at home.
Invalid Widget - custom_imagebox_content_highlight_sports
The latest broadcast schedule can always be found here for easy home viewing in English and Spanish!
Follow Along on Social Media
Stay up to date on the latest @ColumbusCrew happenings and engage with fans both in and out of the stadium using #Crew96.
Plus, we always love to see how you're celebrating so feel free to share with us using on Twitter (@columbus_sports | @expcols) or Instagram (@columbus_sports | @experiencecolumbus )!
---