In a year that's felt anything but normal, sports have taken a backseat to ensure public health in our communities. But as we look forward and focus on safety and recovery, the Columbus sports scene is committed to leading the way for keeping athletes, staff and fans safe.
These sports organizations join a citywide effort in pursuit of Global Biorisk Advisory Council (GBAC) STAR Accreditation, the cleaning industry's only outbreak prevention, response and recovery accreditation. Nationwide Arena and the Greater Columbus Convention Center are currently pursuing accreditation, ensuring both facilities are ready to keep guests safe for sports events and more.
Sports organizations across Columbus have also signed the Live Forward Pledge, an initiative from Experience Columbus that signals an agreement made by businesses to follow federal, state and local health and safety guidelines when reopening. Hundreds of local businesses across various industries have signed the pledge, committing to the use of protective gear by employees, clearly communicating customer face mask requirements, enforcing social distancing practices and more. You can learn view the businesses that have signed the pledge here.
As we continue to implement public health measures in our communities, take a look at what these Live Forward Pledge signees are doing to keep sports safe in our city:
Ohio High School Athletic Association (OHSAA)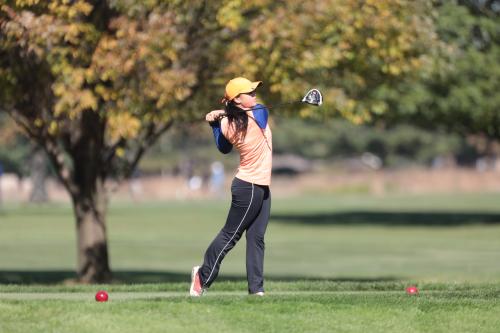 As student-athletes across the state returned to their seasons this fall, the OHSAA remained committed to providing safe conditions for high school sports to resume. OHSAA has created COVID-19 regulations by individual sport and adhered to state and local safety regulations when hosting its state tournaments. You can read more about how the OHSAA is keeping high school member schools safe here.
Columbus Recreation and Parks Department (CRPD) & Berliner Sports Park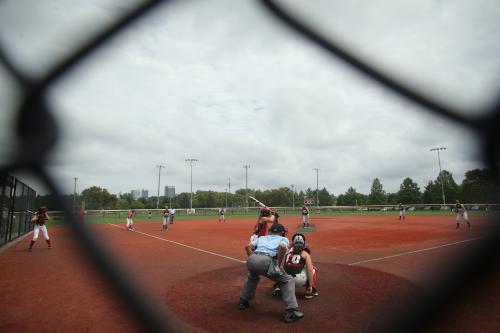 To complement their Restart Us initiative, CRPD and Berliner Sports Park have signed the Live Forward Pledge. Along with following state and local health regulations throughout the year, CRPD has implemented a face covering requirement at all indoor and outdoor facilities, including Lou Berliner Sports Park. The department's sports facilities are currently closed to slow community spread, but CRPD will continue to prioritize athlete safety when returning to sports leagues and hosted events soon.
The Arnold Sports Festival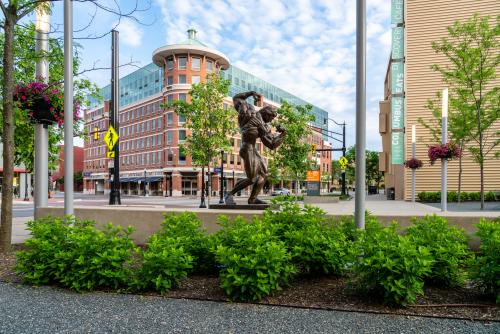 In an effort to support the sponsors and exhibitors who were affected by the cancellation of the 2020 Arnold Sport Festival in March, the organization has given fitness fans access to its virtual expo all year to access exclusive products, services and offers. While the 2021 Arnold Sports Festival may look different in 2021, we know the beloved Columbus event will focus on attendee safety once again. Keep up-to-date on Arnold Sports Festival news here.
Rogue Fitness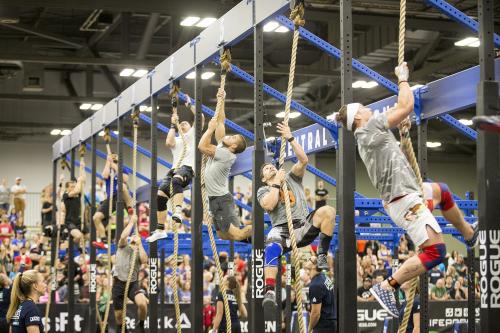 Rogue Fitness has led the way for the local community throughout the pandemic, shifting production to create PPE early in the pandemic and keeping their staff safe and supported with safety measures inside their Milo-Grogan Headquarters. The organization also shifted its Rogue Invitational to a virtual format in June to protect its international base of athletes. Learn more about Rogue's COVID-19 status here.
Safari Golf Club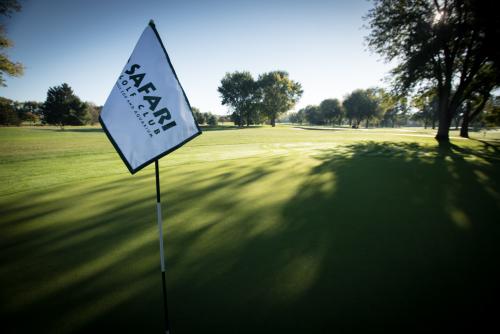 Alongside neighboring attractions like the Columbus Zoo and Aquarium, Safari Golf Club has opened fully while maintaining proper safety measures like social distancing and a mask mandate. While your day on the green may be different, the course is dedicated to ensuring golf remains a safe activity. You can learn more about the regulations at Safari Golf Club here.
You can learn more about COVID-19 and Columbus Sporting Event Information here. If your sports organization or venue is interested in signing the Live Forward Pledge, learn more here.