Before she was one of the world's most elite female bowlers, Rocio Restrepo rooted herself in the only bowling alley in her Colombian hometown. At just 12 years old she practiced daily to improve her skills, but Restrepo had no idea that her dedication would lead to her joining a collection of strong, talented bowlers like the Professional Women's Bowling Association (PWBA).
Now, Restrepo gets to show young female bowlers exactly what following their dreams will look like while she chases her own on the PWBA Tour.
The tour made its stop in Central Ohio on Aug. 16-18, packing Wayne Webb's Columbus Bowl from wall to wall with bowling enthusiasts for the Nationwide PWBA Columbus Open. Onlookers watched some of the best female bowlers in the world flirt with perfect games all weekend, but they walked out of the building with so much more than just dramatic finishes on the lanes.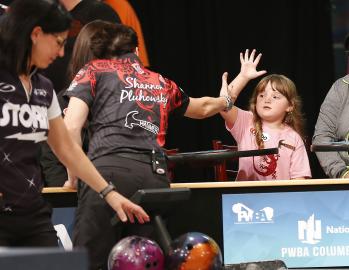 Bowl with the Pros, an event that allowed participants to bowl a round with PWBA players, brought bowling to life for many young female bowlers in between the tournament's qualifying rounds. The athletes took the time to interact with fans again before the stepladder finals at a Fan Fest, where groups of young bowlers came face-to-face with the professionals they would get to watch compete on live TV just hours afterwards.
For Restrepo, the events were a chance to come home to the Columbus bowling community she has joined since moving to Louisville, Ohio.
"Columbus is close to my heart," Restrepo said. "Especially at this event, I have a few little kids that have been following my career and I know for some of them I'm one of their favorite pros. So the fact that they get to come and watch me bowl, and bowl a round with me, it means a lot for me."
Restrepo was one of four Ohio residents to finish in the top 20 of the tournament, taking third in the live televised finals. Columbus' reputation as a bowling hot bed made the city a perfect tour stop to show fans that the world of professional women's bowling is thriving.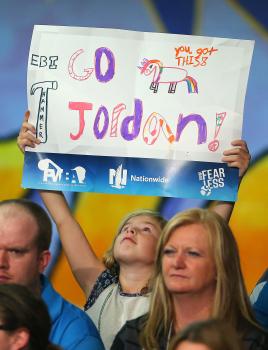 "Having this type of event allows them to experience what we couldn't and know that there is a future for them," Restrepo said. "They know that one day they will be able to be that player they are watching. It brings their hopes up and I fell like they learn to appreciate what we do."
The PWBA Tour continues on, but its impression on Columbus remains.
"I feel like once they walk out of these places, people really know the athletes and the person behind the athletes," Restrepo said. "That's what keeps the tour alive."
For more events coming to Columbus, visit our event calendar.