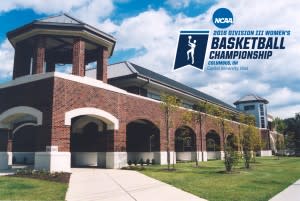 NCAA DIII Women's Basketball Semifinals
Come see some of the best female basketball players in the country compete in Columbus! Capital University will host the NCAA Division III Women's Basketball Semifinals at The Capital Center on Saturday, March 19 at 5:30 p.m. and 7 p.m.
Admission for the two semifinal games has been set for $12 per person (all ages). Tickets are now on sale through Capital University and can be purchased here. Fans can also purchase tickets upon arriving at The Capital Center. #D3H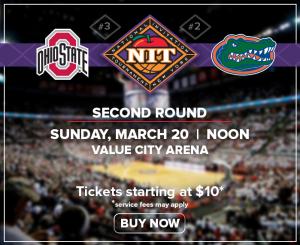 Buckeyes Host Post-Season Basketball In The Capitol City 
Enjoy Buckeye post-season basketball as the Ohio State Women's Basketball team host the 1st and 2nd rounds of the NCAA Women's Basketball Tournament on  Friday and Sunday inside historic St. John Arena.  The Ohio State Men's Basketball team will take on the Florida Gators in Value City Arena on Sunday March 20th in 2nd round action of the NIT.
For ticket and  game-day information, please go here. #GoBucks!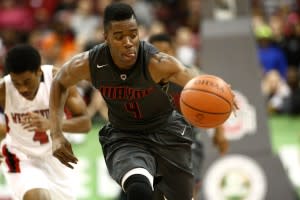 OHSAA Boys Basketball Tournament Returns to The Schott

The Ohio High School Athletic Association Boys Basketball tournament will be held at Ohio State University's Schottenstein Center on Thursday, March 17 to Saturday, March 19. The top four teams in Divisions I, II, III and IV will compete for a chance to bring home the title of State Champion.
For tickets, schedules, rosters and more please visit the OHSAA Basketball State Tournament Coverage Page. Good luck to all who are competing! #OHSAA