While summer plans are inevitably different all over the world this year, there's a sense of normalcy that returns when we think about what's on the horizon this July. Sports are finally coming back!
The COVID-19 pandemic affected events of every sport, level and size during the past few months in Columbus, but the city remained resilient and dedicated to safety. Now, with careful consideration for public health and innovative approaches to safety, Columbus is emerging as a national leader in the return to sports.
Events may not be experienced in the ways we're used to, but there's plenty of sports to look forward to this July in Columbus or concerning the return to play of Columbus teams. We know the city celebrates sports unlike anywhere else, and July will certainly be no different.
Here's a rundown of the Columbus sports schedule this July: 
---
The Basketball Tournament (TBT) Tips Off at Nationwide Arena
July 4-14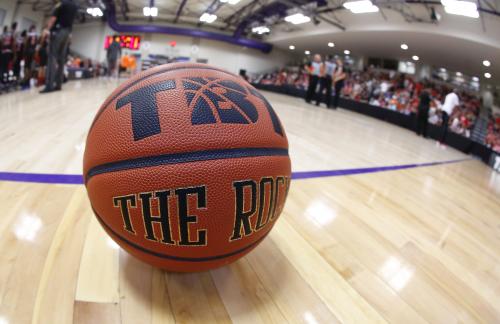 The very first live basketball event since March will take place right here in Columbus! This year's The Basketball Tournament (TBT) will be a 24-team winner-take-all tournament at Nationwide Arena from July 4-14. A $1 million prize is on the line, with Columbus team Carmen's Crew, comprised of Ohio State alumni, aiming to win a back-to-back championship in their own backyard. If that's not reason enough to watch, here's a few more. You can learn more about how to get in on the action while the event is in Columbus here and tune in to ESPN to catch every game.
The Memorial Tournament presented by Nationwide Makes a PGA Tour Mark
July 14-19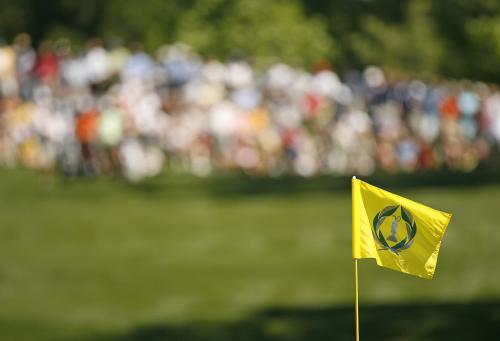 It's hard to imagine a summer in Columbus without the Memorial Tournament presented by Nationwide. After careful planning and consideration from leadership and local officials, the Memorial will proceed without fans starting July 14. The annual event will follow the Workday Charity Open, a rescheduled PGA Tour event that will also be played at Muirfield Village the weekend prior. You can learn more about the Memorial's safety procedures on the event website.  
Crew SC Kicks Off in MLS is Back Tournament
Crew's first match on July 11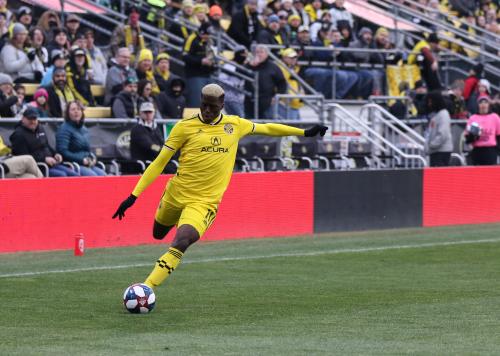 The tournament name says it all: MLS is back. The league is set to resume on July 8, exactly four months since the last MLS game was played, in a controlled environment in Orlando, Florida. The Crew played just two games in early March before the MLS season was postponed, but they are regarded as one of the top teams in the Eastern Conference. Columbus fans can tune in for the Crew's first match versus rival Cincinnati FC on July 11 at 10:30 p.m. If you're looking to (safely) join a social distancing watch party, Easton is inviting fans to join their drive-in series which will air the game starting at 9 p.m.!
Blue Jackets Return to the Ice
Training Camp begins July 10, first game on Aug. 2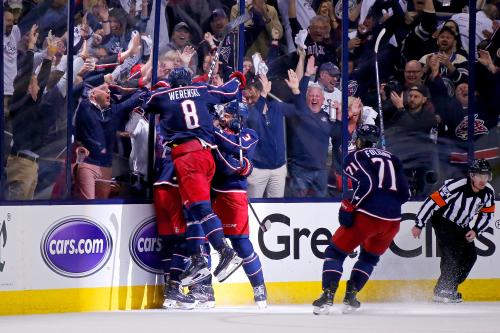 The Columbus Blue Jackets were in full swing when their season was paused in mid-March, but the return of hockey is feeling closer and closer. The NHL has announced plans for a 24-team Stanley Cup Playoff to begin following an early-July training camp period. The Blue Jackets will take on the Toronto Maple Leafs in a five-game series in Toronto starting Aug. 2. CBJ has also unveiled its new postseason campaign, Out of Our Blue. We Rise. As One, and are inviting fans to feel close to the return to play with the #CBJAsOne fan package, available here. More details on CBJ's training and postseason schedule can be found on bluejackets.com.
---
It's been a long few months without our favorite teams to cheer on or major events to tune in for, but the action-packed Columbus sports schedule this July is something to look forward to. For more information on sports events this summer in Columbus, visit our event calendar.