It's been a long few months without live sports, but the wait is nearly over. The Basketball Tournament, or TBT, is bringing all the basketball action you've missed to Columbus next month!
TBT is a winner-take-all tournament that allows 24 teams to compete for $1 million prize. Due to COVID-19, all 23 games of the tournament will be played under quarantine at Nationwide Arena from July 4-14. Competition is fierce, with a single-elimination format for the 5-on-5 tournament that includes alumni teams from college basketball programs across the country.
Although TBT will be a made-for-television event without fans in the stands, excitement is still building for ten days of high-profile games. Here are a few of the things that fans in Columbus can get excited for during this year's TBT:
---
All eyes on Columbus for the return of hoops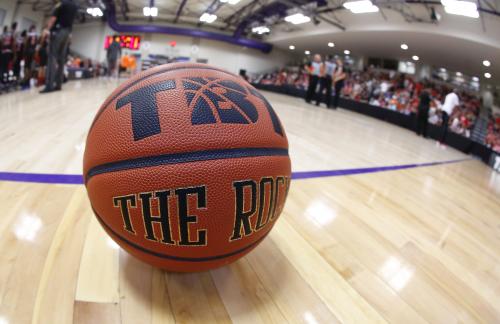 Did we mention basketball is back?! This year's TBT will be the first live televised basketball played on U.S. soil since mid-March, and it's sure to show the nation what Columbus has to offer. The city hosted regional rounds of TBT the past two years with sold-out crowds packing the Capital Center at Capital University to see the Ohio State alumni team and other regional favorites battle it out across the TBT bracket. With two years of fantastic competition in the city, it's no wonder TBT selected Columbus as the site for the entire tournament in 2020.
The competition marks the beginning of TBT's three-year extension with ESPN, allowing exposure for the tournament to continue growing. Each game of the tournament will be aired on an ESPN network channel, allowing the entire nation to see Columbus as a premier sports city.
Carmen's Crew is back to defend at home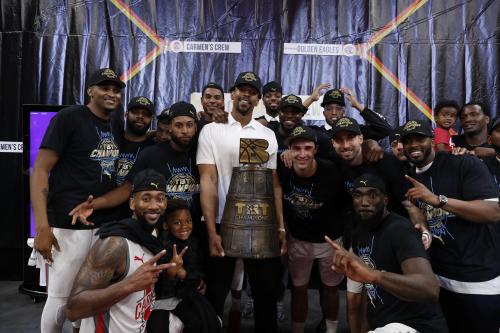 You'll be cheering O-H-I-O at home as Carmen's Crew, the Ohio State alumni team, plays to defend their TBT title in their hometown. Carmen's Crew took home the tournament winnings in 2019 following a thrilling matchup with the Golden Eagles Alumni of Marquette that was watched by a TBT-record-breaking 600,000+ people.  As the No. 1 overall seed, Carmen's Crew will begin play on July 8, against the winner of No. 16 House of 'Paign (Illinois alumni) and No. 17 War Tampa, after a first round bye.
Potential for rivalry showdowns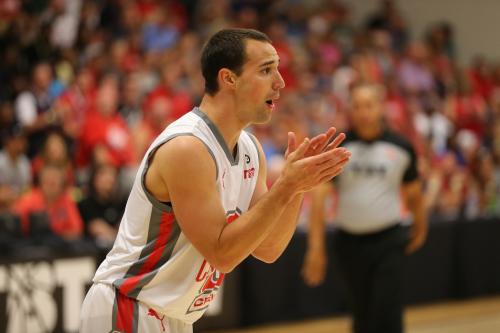 To make the schedule even more enticing, Carmen's Crew has the potential to face off with some Ohio rivals should they advance to the quarterfinal round. In the Buckeye alumni's corner of the bracket, Red Scare (Dayton alumni) and Big X (alumni of Big Ten Conference and surrounding schools) will each be making their own run at the prize. Carmen's Crew could face one of these teams in the quarterfinals on July 10-11, making for a can't-miss matchup for fans in Ohio.
---
With just a few weeks remaining before tip-off, we can't wait to see basketball return to Nationwide Arena starting July 4! You can learn more about TBT and other sports events in Columbus on our event calendar. For more information on TBT and participating teams, visit thetournament.com.