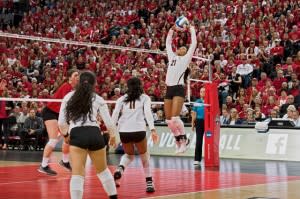 Dear Columbus,
Tis the season.  It's hard to believe how fast the year has flown by but the holidays are upon us and 2016 is coming to a close.
It's been an exciting year for the city. Businesses are booming, and we just keep growing and getting better.  You can feel the collaborative spirit in the air and now more than ever, all eyes are on Columbus.
Before we pop the bubbly and celebrate all that we've accomplished together, there's a final piece to the 2016 puzzle that will take place in December. That's when the best four teams in women's collegiate volleyball take the floor in Nationwide Arena for the NCAA Division I Women's Volleyball Championship.
And there's a chance for Columbus to make NCAA history. We're on the brink of setting the all-time attendance record, but we can't do it without you.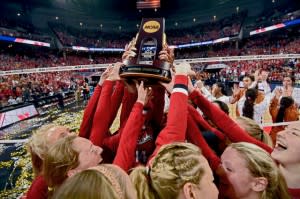 To the city that always believes, supports and shows up, I ask that you help us set the record and showcase all that makes Columbus the amazing city it is.
Come and watch phenomenal athletes reach for their goals at the Championship where the legendary Kerri Walsh Jennings started her career (she was the 4-time NCAA All American and 2-time National Champion before becoming an Olympic Gold medalist). In fact, Kerri will be joining us in Columbus next month to celebrate one of the most exciting volleyball tournaments on the planet, and you will be joining her to witness history.
Tis the season, indeed.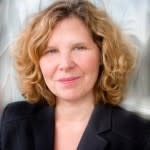 Linda Shetina Logan
Executive Director
Greater Columbus Sports Commission
 
To purchase tickets to the Championship, please visit ncaa.com/volleyball.