Looking for a team-building exercise that'll be challenging and collaborative while bringing out the passion in your organization? Sounds like your team is ready for a corporate challenge.
The Community Cup, presented by The Columbus Foundation, is a one-day corporate challenge that allows Central Ohio organizations to work together on the field to see long-term benefits at the office. When participating companies join on Friday, July 30, at Fortress Obetz, they will build camaraderie and personal connections between colleagues while getting outside to play a variety of games. Whether you're unveiling a little hidden athletic talent or just showing off your best celebration dance, The Community Cup will feel like anything but a normal day at the office.
This year, safety is the top priority at The Community Cup. As the sports and events landscape continues to adapt, we will prioritize the health and safety of participants, staff and volunteers. Our dedicated staff will continue to work in accordance with federal, state and local health mandates to ensure that the event day provides a competitive, yet safe, environment for all.
Still not sure if it's the right fit for your organization? Here are five benefits of corporate challenges that you may not have considered:
All your work is done on the field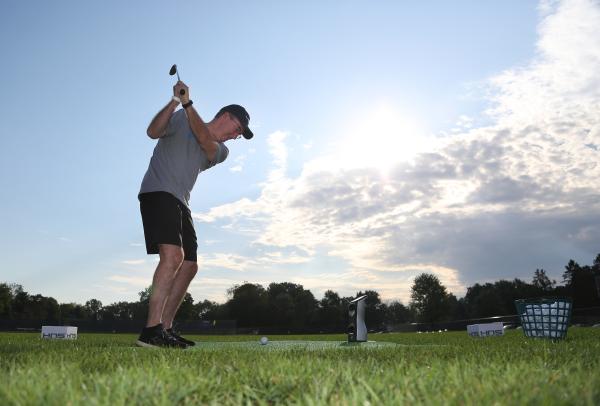 Goodbye to-do lists, emails and conference calls! A corporate challenge is a perfect way to pause your workload and get your head in the games. With 14 events ranging from One-Mile Walk to Wiffle Ball Home Run Derby, there's an event for every level of competitor at The Community Cup. We can assure you that getting outside to play classic field day games with your co-workers will be a welcomed break from your daily grind.
Your office becomes a tailgate tent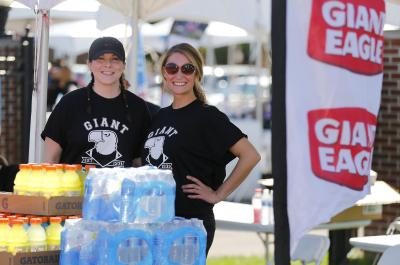 The fun and games of a corporate challenge won't end with the events, either. Victories may be made on the field, but they're planned and prepped in your Tailgate Zone tent. This is where your team will recharge and regroup throughout the day, so you'll be able to bring chairs, music, drinks and decorations to keep the team going throughout the day.
Discover your competitive side

It's not every day that you get to show the world just how wonderful it is to work at your company, so why not take advantage? Whether your organization is vying for its first Community Cup title or coming back to defend bragging rights, there's nothing wrong with letting your competitive sideshow on the field. Corporate challenges are a great way to bring a little company pride back to the office on Monday.
Business casual is truly casual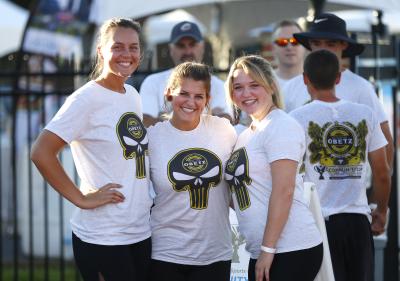 If you've been working from home in sweatpants for a year, this is your chance to put them to use! Corporate challenges provide an opportunity to go beyond even the most casual Friday. For the fourth straight year, Community Cup teams are encouraged to show off their creativity with the t-shirt design contest. This is a chance to show off your individuality so that even if you don't win the Cup, you can still be the best-dressed team on the field.
Find team camaraderie after a tough year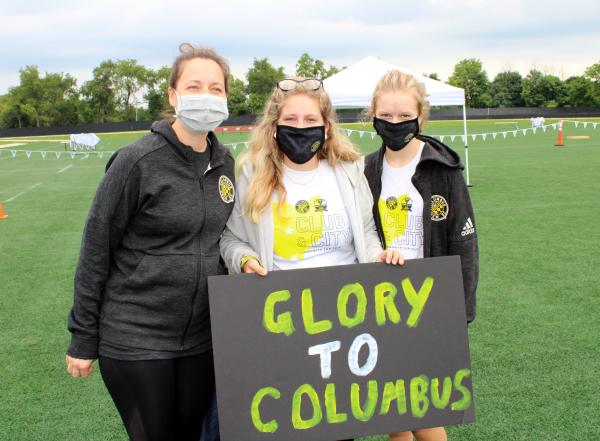 It's been difficult to feel connected during such a tiring year, but there's light at the end of the tunnel. The Community Cup promises a safe, healthy way to find some team camaraderie after a challenging year of Zoom fatigue and uncertainty.  We've seen the undeniable power of teamwork in our community throughout the past year, and The Community Cup will allow companies to come together and celebrate that!
The Community Cup returns for year four on Friday, July 30, at Fortress Obetz. If you and your organization is interested in taking on the challenge and bringing the Cup (plus bragging rights) back to your office, visit community.columbussports.org for details and registration. Interested in sponsoring a Community Cup event? Learn more about sponsorship opportunities. 
We can't wait to see your organization play, conquer and claim the Cup!