COLUMBUS (February 27, 2018) – Shootout For Soldiers Ohio will be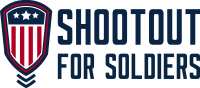 hosted in 2018 by the 2017 Major League Lacrosse champions Ohio Machine at Fortress Obetz July 21-22.
Shootout For Soldiers is a 24-hour lacrosse event with a mission to use lacrosse as a platform to support American veterans and foster community engagement.  The event is comprised of 24, 1-hour games in a row and is open to boys and girls teams of all ages.  Since 2015, Shootout For Soldiers Ohio raised $140,000 through the participation of over 3000 players from the Midwest region.
Shootout For Soldiers opening ceremonies will begin at 11 a.m. on July 21 and the event beginning at 12 p.m. Play will take place until 6 p.m. when the Ohio Machine take the field to face off against the Atlanta Blaze. Following the game, Shootout for Soldiers will resume on the main field until 12 p.m. the following day.
"We are humbled and proud to be a part of this special event," said Bear Davis, Ohio Machine head coach and team vice president. "Generating funds and more general awareness for our soldiers is very important to myself and our organization. The Machine's partnership with SFS Ohio has been great and we look forward to making it even better in 2018."
Davis will coach against Ohio State Head Coach Nick Myers in the opening Veterans and Active Duty game on July 21. The event at Fortress Obetz, will also feature live music, a festival area for young fans and delicious food throughout the day.
The most incredible thing about Shootout For Soldiers is the number of teams, players, parents, spectators, volunteers and sponsors supporting our Veterans," said Merry Troper, Shootout For Soldiers Ohio executive director. "We look forward to our 2018 event and giving back to those who served and given us so much."
Fortress Obetz is the first professional lacrosse-specific venue in the country. The additional surrounding fields will also be used for Shootout for Soldiers Ohio, which raised $45,000 in 2017. Those interested in playing in Shootout for Soldiers Ohio can visit www.shootoutforsoldiers.com.
ABOUT SHOOTOUT FOR SOLDIERS:
Started by a group of high school students in Maryland, Shootout for Soldiers is a 24-hour lacrosse game benefiting our nation's heroes, specifically using the sport as a platform to engage communities with their local veterans to support their healthy and successful transition into civilian life. SFS has raised more than $2.5 million since its inception in 2012. To learn more, please visit www.shootoutforsoldiers.com or follow @SFSLacrosse on Twitter.