Tickets On-Sale for TBT's Columbus Regional July 20-22 at Capital University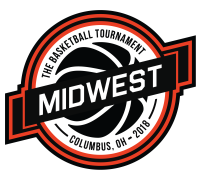 COLUMBUS (May 15, 2018) – Tickets for the Columbus Regional of The Basketball Tournament (TBT) – the $2 million, winner-take-all summer basketball event broadcast live on ESPN – taking place at Capital University's The Capital Center Performance Arena on Friday, July 20 through Sunday, July 22 are on-sale at https://www.freshtix.com/events/tbt-midwest-regional-2018-2. Games will air live on ESPN networks.
TBT's Columbus Regional will feature Ohio State alumni team Scarlet & Gray that advanced to the TBT semifinals last year. Coaching the team for a second consecutive year are Ohio State Director of Player Development Scoonie Penn and Evan Turner, forward with the NBA's Portland Trailblazers. Players on the 2018 Scarlet & Gray team include former Buckeyes from last year: William Buford, Aaron Craft, Jon Diebler, Dallas Lauderdale, David Lighty and Evan Ravenel. Joining them will be former Buckeye BJ Mullens, who played three seasons in the NBA and is currently in the NBA G-League. Additional roster updates will be announced at a later date.
The Basketball Tournament (TBT) will have the following ticket options:
All tickets are General Admission with seating on a first-come, first-served basis.
TBT Friday Night Special: Adults $5, Students or members of the military (with a valid ID required) Free, Youth (13 & Under and who must be accompanied by an adult) also Free.
TBT All Day Pass (Saturday or Sunday): Adults $20, Students or members of the military (with a valid ID required) $10, Youth (13 & Under and who must be accompanied by an adult) also $10.
TBT Weekend Pass: $30 for General Admission seating at Saturday's and Sunday's games.
TBT Family Four Pack: Four (4) General Admission tickets for $40 per day that can be purchased *ONLINE ONLY* (not at the door).
Children under 3 years old are free.
Re-admission permitted on all tickets.
TBT features a 72-team bracket of top notch professional basketball, featuring college alumni teams, international basketball stars, ex-NBA players and future NBA players competing in a single-elimination 5-on-5 tournament. Columbus is joined by Los Angeles, New York and Richmond in hosting TBT regionals with the Super 16 in Atlanta and the national semifinals and $2 million championship game in Baltimore.
The highly-competitive tournament has attracted some of the best basketball in the world. In 2017, more than 68 former NBA players competed and more than two-thirds of the over 700 players were current professionals. As of today, 16 players who competed in TBT in 2017 are playing or have played in the NBA this season. Overseas Elite, a team of American stars currently playing in top leagues around the world, won for the third consecutive year in 2017, and have now taken home an astounding $5 million over three years.