SHORT DRIVES, SHORTER FLIGHTS
Columbus is with a one-hour flight or a one-day's drive from more than half of the U.S. population. John Glenn International Airport has nonstop flights to 40+ destinations from Seattle to Miami. Head here to see the full list. Once you land, you'll be delighted by the 10-minute ride from airport to Nationwide Arena.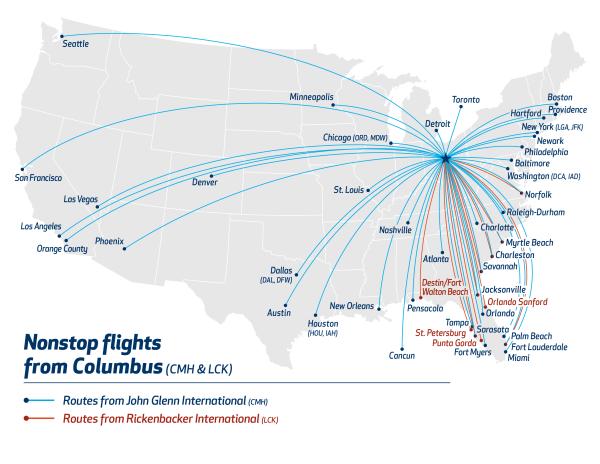 However you get to Columbus, we're excited you're here. Check out a few of our favorite things to do, places to eat and hotels. Once you're here, getting around is easy thanks to our close and connected neighborhoods near downtown.