April 15-16 | Wayne Webb's Columbus Bowl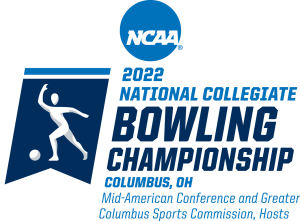 It's Turkey Season in Columbus this spring! The NCAA Women's College Bowling Championship comes to Columbus for the first time ever. X marks the spot at Wayne Webb's Columbus Bowl on April 15-16 for four rounds of championship bowling. The top four teams in the country compete to lift the trophy. Can you spare the time for a weekend of bowling?
All-Session: Two days. Four rounds. Don't miss a single frame of the best women college bowlers in the country!
Single-Session: Can't Make Both Days? Grab your tickets for Friday, April 15 OR the third place match and national championship on Saturday, April 16!
Session 1 | Friday, April 15
Round #1, Matches 1-2 l 9 a.m. ET
Round #2, Matches 3-4 l 3 p.m. ET

Session 2 | Saturday, April 16
Round #3, Match 5 (Third Place) | 9 a.m. ET
Championship Final | 8 p.m. ET

Head to NCAA.com for the latest on the 2022 Bowling Season.