Short drives, shorter flights
Columbus is a one-hour flight or a one-day drive from more than 50% of the U.S. population. John Glenn has nonstop flights to 40+ destinations from Seattle to Miami. Head here to see the full list. Once you land, you'll be delighted by the short ride from airport to arena. It only takes about 10 minutes.
Additionally, it's easy to get here by car from places like Chicago, Philadelphia, Nashville or Washington, D.C.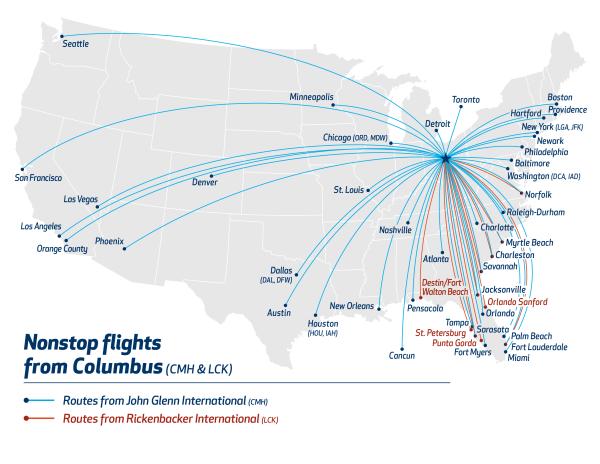 However you get to Columbus, we're excited you're here. Check out a few of our favorite things to do, places to eat and hotels. Once you're here, getting around is easy thanks to our close and connected neighborhoods near downtown. 
​Skater lineup subject to change