Sporting events are important to the Columbus community. As travel is currently being discouraged and events continue to be canceled due to COVID-19, or coronavirus, we know this is a very confusing time. It's important to understand that the situation is rapidly evolving, but we are dedicated to providing clear, open communication to all of our partners and clients during this time.  
Please review the information below. We will continue to update with additional research and items that can help guide your organization through this period of uncertainly. 
IS COLUMBUS CANCELING EVENTS? 
The Greater Columbus Sports Commission and Experience Columbus are currently contacting events that are scheduled to meet in Columbus in the next 60 days to discuss cancellation, postponement or rebooking.  
This decision is a result of new CDC Guidelines that recommend no gatherings of 50+ people take place for the next eight weeks. These guidelines are being enforced by a public health order from Ohio Governor Mike DeWine and Director of Ohio Department of Health Dr. Amy Acton. This includes auditoriums, stadiums, arenas, large conference rooms, meeting halls, cafeterias or any other confined indoor or outdoor space. The latest version of the order can be found here, with the expectation that an update limiting gatherings to fewer than 50 participants should be coming soon.  
This is a precautionary measure to help stop the spread of COVID-19 and flatten the pandemic curve. 
The health and safety of Columbus residents, visitors, and fans is of utmost importance to the Greater Columbus Sports Commission and Experience Columbus. We are closely monitoring the situation in conjunction with local, regional and national health organizations.  
CAN I REBOOK MY EVENT IN COLUMBUS? 
We would love to rebook you in our city for a future date! Please contact Celia Anderson, Director of Business Development. If your event is coming to Columbus and needs servicing support, please contact Eric Archibald, Director of Events. 
How are the Greater Columbus Sports Commission and Experience Columbus keeping track of the situation? 
We have set up weekly calls with Columbus Public Health to ensure we are in lockstep with the most up-to-date recommendations and providing the latest information and recommendations to you, our clients. We are here to be a resource as much as we can and a connector to public health professionals who can help better assess events on an ongoing basis. We will continue to provide regular updates as they are necessary. 
This is a very fluid situation and we are adhering to all the current recommendations provided by public health officials as well as industry organizations such as U.S. Travel, Destinations International and Sports ETA. We are also in constant contact with our partners at the Ohio Hotel and Lodging Association, Ohio Restaurant Association, John Glenn Columbus International Airport, Greater Columbus Convention Center, our local universities and colleges and partners to communicate proper safety protocols are put in place to prevent the spread of illness. 
IS THE CONVENTION CENTER BEING CONVERTED TO A MEDICAL FACILITY?
The Greater Columbus Convention Center has been identified as a potential surge site to treat COVID-19 cases. Though this is not a necessary step at this time, Ohio anticipates hitting peak COVID-19 cases in late April and we will know if this is needed by mid-April. If the Convention Center is in fact converted to a treatment facility, it will likely be used for three weeks, then an additional three weeks of shut down will be required to ensure proper decontamination and sanitization has taken place. We will continue to provide updates as they become available.
WHAT IF I HAVE TICKETS FOR SPORTING EVENTS IN COLUMBUS?
If you are a ticket holder for an upcoming event in Columbus, please contact the event organizer to discuss ticket options. If you have tickets to upcoming events with Columbus Blue Jackets, Columbus Clippers or Columbus Crew SC, please contact their ticket offices.
 
INDUSTRY RESOURCES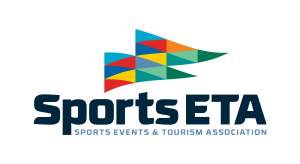 COVID-19 Resource Guide and Information
I AM A PARTNER, WHAT RESOURCES ARE THERE FOR US? 
We value your continued partnership and support. A partner toolkit and resources have been created for your use here. 
WHERE CAN I GET MORE INFORMATION?
I HAVE QUESTIONS, WHO CAN I CONTACT?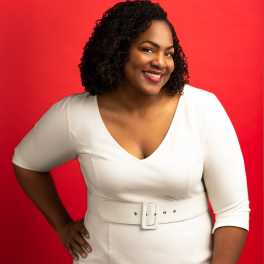 Celia Anderson, CTA
Director of Business Development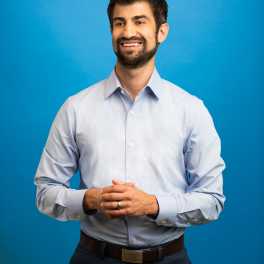 Eric Archibald, CSEE & CTA
Director of Events