Sporting events are important to the Columbus community. As our community continues to grapple with the impact of COVID-19 on sports and events, we remain dedicated to providing clear, open communication to all of our partners and clients during this time. 
Please review the FAQ below and check out the industry resources provided.  
WHAT ARE THE CURRENT PUBLIC HEALTH REGULATIONS IN COLUMBUS?
Face masks are mandatory in Columbus for anyone over the age of six in all public spaces where six-feet of social distancing cannot be maintained. Read the full ordinance here. Similar mandates exist across the entirety of Franklin County. 
As Ohio continues reopening during the COVID-19 pandemic, mass gatherings are still prohibited where social distancing is not possible. Recent state mandates permit sports and entertainment venues to reopen with 25% of maximum indoor capacity and 30% maximum outdoor capacity, provided they follow established safety protocols such as social distancing and mask wearing. Venues may opt to follow their own attendance guidelines under this mandate.
The Greater Columbus Sports Commission and Experience Columbus are committed to growing our Travel Economy. Learn more about the power of tourism in Columbus here and how you can support our vibrant businesses, including restaurants, attractions, shops and more impacted by the COVID-19 pandemic here. 
WHAT IS COLUMBUS DOING TO KEEP RESIDENTS AND VISITORS SAFE?
Our team will adhere to guidelines set by state, city and county health officials, as well as the Centers for Disease Control and Prevention (CDC). Know that we are still hard at work to secure and maintain business for our community and are here to support our partners in any way we can through these periods of uncertainty. 
Capitalizing on Columbus' strengths as a forward-thinking city, we continue to "Live Forward" to help rebuild Columbus' economy and support the local community during the COVID-19 crisis. More than 200 Central Ohio businesses have signed the Live Forward Pledge, a commitment to assure customers and guests that they are following all health and safety guidelines set forth by state and local health officials and industry organizations. 
Columbus is the second destination in the country to coordinate a citywide effort in pursuit of the Global Biorisk Advisory Council (GBAC) STAR Accreditation, the cleaning industry's only outbreak prevention response and recover accreditation for facilities. The John Glenn Columbus International Airport, Greater Columbus Convention Center and Nationwide Arena are currently accredited, while other major hotels and facilities are pursuing accreditation. 
WHAT DOES THAT MEAN FOR SPORTING EVENTS IN THE CITY? 
Certain sports events are permitted with robust health and safety measures under the state and local COVID-19 guidelines. Please check our event calendar to see what sporting events are happening in the city. 
Most professional and collegiate sports organizations in Columbus are proceeding with events with proper public health and safety protocols in place, including restricting fans at games. Check the websites of the Columbus Blue Jackets, Columbus Clippers, Columbus Crew SC, Ohio State Athletics or other organizations to learn more about their COVID-19 measures. 
CAN I STILL HOST MY EVENT IN COLUMBUS?
Our team will help you understand how to host your event in Columbus! Please contact Celia Anderson, Director of Business Development, or Eric Archibald, Director of Events.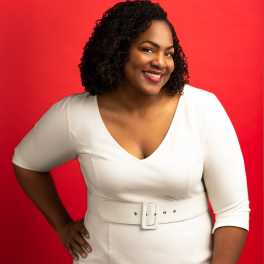 Celia Anderson, CTA
Director of Business Development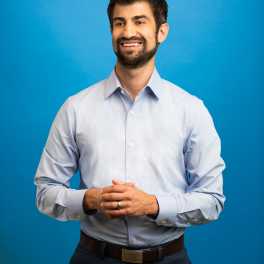 Eric Archibald, CSEE & CTA
Director of Events
MORE RESOURCES