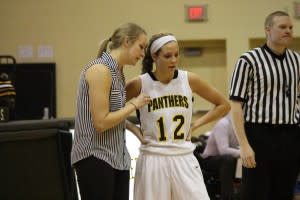 As the Head Coach of Ohio Dominican Women's Basketball and the 2017 Elite Eight Tournament Director, I am SO thrilled that the big week is finally upon us! We have known that the NCAA DII Women's Basketball Elite 8 was coming to Ohio Dominican University (ODU) and Columbus for over three years now. My excitement, the excitement of our university community and the excitement of all our partners throughout Columbus has grown tremendously in the time leading up to this event. Having grown up on the north side of Columbus and spent a majority of my coaching career right here in the city, I have a deep appreciation for everything the city has to offer.
We have the greatest state institution in the country in The Ohio State University along with tremendous smaller, liberal arts universities like ODU. We have world-class businesses such as Nationwide Insurance and Cardinal Health, among many others.  We have beautiful city neighborhoods in Clintonville, the Short North and German Village. We host world-renowned events like The Arnold Classic, The Memorial and numerous NCAA Championship events brought to Columbus through the hard work of the Greater Columbus Sports Commission. There are countless reasons as to why these institutions, neighborhoods and events thrive, but at the core, it is the spirit of the people here.
We have Midwest values of honesty, friendliness and a deep sense of community. As Columbus has grown (and it has grown tremendously in my lifetime!), it has retained these values. There is another feature of Midwesterners that Columbus displays proudly: love for sports. Whether it is the Buckeyes, the Blue Jackets or one of the small universities in town like the Ohio Dominican Panthers, we love sports. We love attending the games of our local high schools. We take pride in the performance and achievements of our athletes on and off the playing field. It connects to that sense of community mentioned above.
I believe this is why the NCAA and the Sports Commission have so consistently worked together to bring NCAA Championships to Columbus. Division I Women's Volleyball, Division I Men's Basketball First and Second Rounds, DIII Women's Basketball Semifinals and now DII Women's Basketball have all been successful here. Each has brought out the very best in Columbus. Each has brought people from outside our area to our vibrant city. This is why I am so excited.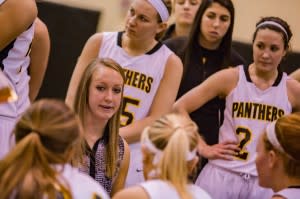 I am excited for the people from Florida, Virginia, Arkansas, New York, Georgia, California and Texas to be able to come support their school and enjoy our city. I am excited for our community to welcome these people from all over the country. It will be a great experience for their teams to see the city and get to interact with people through the community outreach. I believe in all that Columbus has to offer and I believe in our city's ability to embrace these teams and programs.
March Madness will be in our backyard. A National Championship will be won in Columbus. I encourage everyone to come out and support these women who will truly showcase what championship level Division II Women's Basketball looks like. It will be an awesome experience for us at Ohio Dominican, our incredible girl's basketball community in the state of Ohio and all of the city of Columbus. I can't wait to see you in the stands!