Beach Volleyball Tournament Will Be Held at Flannagan's Dublin July 14-16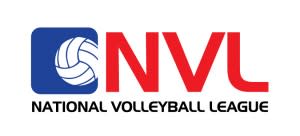 The National Volleyball League (NVL) is heading to Columbus July this weekend for the next stop on its professional beach volleyball tour. The "Soul of Beach Volleyball" will host its Midwest Championships July 14-16 at Flannagan's Dublin, a venue that boasts 13 beach volleyball courts, a Vegas-style swim up pool bar, and a 6,000 square foot sports bar. 
Competition will begin on Thursday, July 14 with the qualifier at 8:00 a.m. and continue on Friday with the main draw morning and afternoon waves. Quarterfinals will be on Friday night, leading into the semifinals and finals on Saturday night.  General tickets are still available for purchase. On Friday, tickets are $5 per day and $10 after 5:00 p.m.; on Saturday tickets are $10 per day and $15 after 5:00 p.m. Children 12 and under will get in free for the entire event. Fans can watch the live tournament webcast on both Friday and Saturday by visiting www.thenvl.com/tv/.
Thursday, July 14                                                                                       
8:00 A.M. Pro Qualifiers Begins
5:00 P.M. Women's Semi-Finals
Friday, July 15
8:00 A.M. Pro Main Draw Morning Wave
5:00 P.M. Pro Main Draw Afternoon Wave
7:00 P.M. Corporate Challenge
7:30 P.M. Men's Quarter Final
8:30 P.M. Women's Quarter Final
Saturday, July 16
9:00 A.M. Pro Main Draw Morning Wave
6:00 – 7:00 P.M. NVL RIZE Juniors Clinic
6:00 P.M. Men's Semi-Finals
7:30 P.M. Women's Finals
8:30 P.M. Men's Finals
The NVL recently completed the previous leg of their championship tour in San Antonio on June 25. On the women's side, Megan Rice and Anne Osburn joined the NVL Pro tour just last season, but their chemistry in the sand led them to victory in the NVL Texas Championship, defeating Port St. Lucie 2016 champions Raquel Ferreira and Karolina Marciniak in the third set of a nail-biting match.
On the men's side, second seeded team of Skylar Del Sol and Piotr Marciniak defeated first seeded team of Dave Palm and Eric Zaun in a grueling three-set match. Palm and Zaun crushed the first set 21-15, but Del Sol and Marciniak made a vicious comeback winning the second set, 21-13. The two teams battled hard as the last set went point-for-point, 15-13.
About the National Volleyball League (NVL)
Established in 2010, the NVL is a professional beach volleyball league built by players for all players, united in one mission to create a sustainable future for pro beach volleyball in the U.S. Home to eight professional events in 2015, the NVL is the only national platform for current professionals and players of all levels to showcase their talents and pursue their aspirations in the sport. With sand volleyball now a sanctioned high school sport and an NCAA approved women's championship in 2016, the NVL is building the infrastructure for young players to achieve their dreams. For all the latest news on the NVL, check us out at www.theNVL.com.