---
With the 50th anniversary of Title IX as a backdrop, the fourth installment of the Greater Columbus Sports Commission's COMMITTED series, COMMITTED to Equity: Representation Matters, will take place on Thursday, Dec. 16 at 2 p.m. ET. 
Created in 2019, COMMITTED is an event series providing women the opportunity to engage with inspiring professionals and celebrate the power of sport in our community. December's event will feature a discussion about why representation matters in our fight for equality. How do women ensure their voices are heard and have a seat at the table when important decisions are made? 
When: Thursday, Dec. 16
Where: Greater Columbus Convention Center - Union Station Ballroom B
COMMITTED to Equity will take place in conjunction with the NCAA and American Volleyball Coaches Association (AVCA) before the national semifinals for the 2021 NCAA Division I Women's Volleyball Championship.
The Panel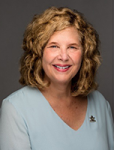 Linda Logan, Executive Director, Greater Columbus Sports Commission
Linda Shetina Logan has served as the executive director of the Greater Columbus Sports Commission since its inception in June 2002. A trailblazer in the sports tourism industry, Linda has led the Sports Commission to book more than 500 new sporting events that have generated more than a half a billion dollars in visitor spending. In return, Columbus has established itself as a top sports destination.  
Prior to becoming the Sports Commission's executive director, Linda was the Director of Sports Marketing for the Greater Columbus Convention and Visitors Bureau, now known as Experience Columbus. Linda has organized, staged and directed hundreds of meetings, concerts, sporting events and conventions, including the NCAA Men's Final Four, Presidential Debates and the United Nation's Summit on Trade. Notably for Columbus, she has led the hosting of the 2015 NHL All-Star Game, the 2016 NCAA Women's Volleyball Championship and the 2018 NCAA Women's Final Four
---
J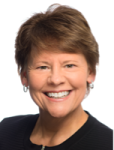 oni Comstock, NCAA Senior Vice President for Championships
Comstock joined the NCAA national office in September 2006 and is the Senior Vice President of Championships and senior woman administrator. Her duties include oversight of 84 NCAA championships, media coordination and statistics, playing rules, ticket operations and marketing, merchandise and licensing and social and digital media. Before coming to the NCAA, Comstock was a Division I athletics director at American and UNC Asheville. She also has held senior athletics leadership roles at Purdue and Illinois.
Comstock received her bachelor's degree in health and physical education at Eastern Illinois; a master's degree in education and sports management from Illinois State; and a doctorate in administration of higher education from Illinois.
---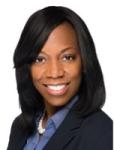 Felicia Martin, NCAA Interim Senior Vice President for Inclusion, Education and Community Engagement
Felicia Martin was named interim senior vice president of inclusion, education and community engagement in June 2021. In that role, she oversees internal and external diversity and inclusion operations.
Martin became the vice president of the Eligibility Center in February 2017. In that role, she is responsible for the Eligibility Center's strategic direction and oversees a staff that each year certifies academics and amateurism credentials for approximately 100,000 prospective college athletes in Divisions I and II.
Before coming to the NCAA, Martin was the senior associate director of athletics for academics, student services and sports administration at Texas Tech. She joined the Texas Tech athletics staff in June 1999 as a counseling specialist for the tutorial and mentor program. Martin also served as the assistant executive director at the D1A Athletic Directors' Association, which now is known as the LEAD1 Association. 
Martin is an active, long-standing member of the National Association of Academic and Student-Athlete Development Professionals, where she has held various leadership roles, including president from 2017 to 2018. Currently, she represents the NCAA on the NACDA Executive Committee as an at-large representative. In addition, she is a member of Women Leaders in College Sports (formerly National Association of Collegiate Women Athletic Administrators) and a graduate of the NCAA Dr. Charles Whitcomb Leadership Institute. She has facilitated several student-athlete development leadership conferences and is a frequent panelist, presenter and keynote speaker.
---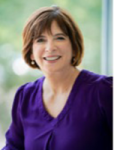 Carol Stiff, President, Stiff Sports Media Consulting
Carol Stiff spent 31 years at ESPN, retiring in July 2021. She is now the President of Stiff Sports Media Consulting, LLC. She is a nationally recognized television sports executive credited with advancing the growth of women's sports at the collegiate and professional levels through innovative linear/digital/streaming programming, collaborative partnerships, and relentless advocacy. In 2021 she was honored as a Women's Basketball Hall of Fame inductee, Naismith Lifetime Achievement Award recipient, and an Edward R. Murrow award winner.
Prior to her retirement from ESPN, Stiff had become one of the most influential people in women's college sports, particularly in basketball where ESPN has held the exclusive NCAA tournament rights since 1996. During her tenure at ESPN, Stiff was responsible for the acquisition and programming of a variety of sports including NCAA women's basketball, various NCAA men's & women's championships (NCAA Women's Basketball Championship, FCS Football Championship, College World Series, Women's College World Series, lacrosse, volleyball, soccer), WNBA, and professional softball across multiple platforms including ABC, ESPN, ESPN2, ESPNU, ESPNews, ESPN+.
---
To learn more about what the Greater Columbus Sports Commission does, visit the About Us page.